4 Quirky Alaska Towns to Put on Your Itinerary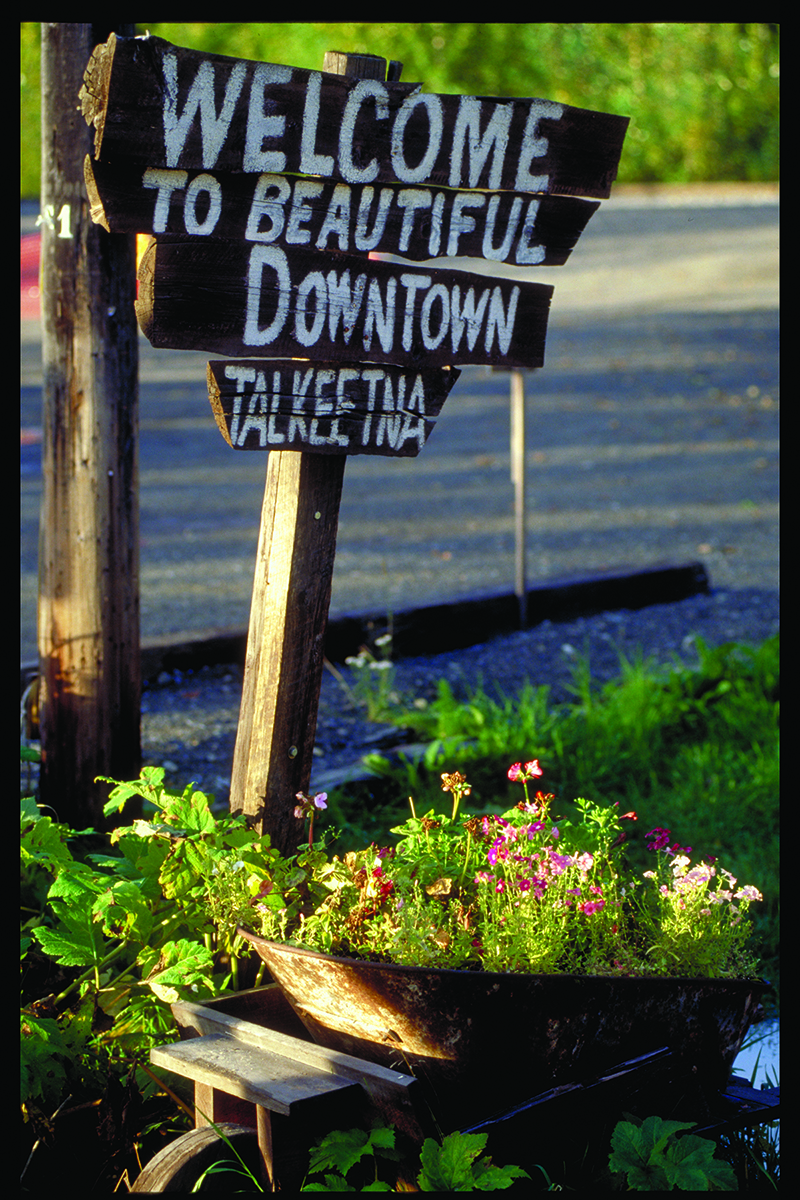 There are Alaska destinations that offer the top attractions that many visitors hope to experience: glaciers, mountains and wildlife. Then there are places in Alaska that some might not consider a top travel destination, but we beg to differ. These four quirky Alaska towns are bound to be fun and memorable and you'll leave with a uniquely-Alaska experience all your own!
Chicken
Whether you're driving up from the "Lower 48" or heading east in Alaska toward the Canadian border, stopping in the historic town of Chicken is something you just can't pass up. It's off the Taylor Highway, about 80 miles from Tok, Alaska.  You'll know it when you see it since an enormous metal chicken perched on the hill will serve as a good indication you've arrived. Chicken claims to be the only surviving gold rush town in Alaska and gold is still mined here to this day. The town is rooted in its gold rush history. Stop in for a bite to eat in "beautiful, downtown Chicken" (as year-round locals—all 7 of them—like to call it), try your hand at panning for gold, or take a tour of the historic Tisha's Schoolhouse, where Anne Hobbs Purdy (later given the name "Tisha") taught local children after arriving in the 1920s and later documented her experience in the book that shares her name. If you time your trip right, you can visit Chicken when the town comes alive for its annual Chickenstock Music Festival, a quirky festival that attracts hundreds of people every year and usually includes several chicken costumes.
Whittier
A short drive south from the city of Anchorage, Whittier makes for the perfect day trip if you're looking for a fun, yet unusual outing. The seaside town sits on Prince William Sound and while access by boat is pretty straightforward, a trip via car is where it really gets interesting. Whittier is tucked between mountains and drivers are required to travel through a one-way, mountain tunnel in order to get in or out of the town. In fact, the 2.5-mile stretch is North America's longest railroad-highway tunnel. Drivers on each side adhere to a tunnel schedule. Once in Whittier, the vibe really depends on the weather. If it's rainy or overcast, Whittier can seem somewhat eerie, but if you visit on a sunny day, you'll experience the breathtaking scenery of Prince William Sound. From boat tours, fishing charters, kayaking and wildlife tours, there are plenty of opportunities to get out and play in Whittier.
Nikolaevsk
This Russian Old Believers village is located a few miles off the Sterling Highway on the way to the Kenai Peninsula towns of Anchor Point and Homer. The majority of Nikoaevsk residents are Old Believers of the Russian Orthodox Church. While the village is fairly private, it is incredibly unique and visitors are welcome to stop by and marvel at the historic church or experience traditional Russian cuisine at Samovar Café. Longtime Nikolaevsk resident Nina Fefelov is a one-woman show at the café. You can watch Nina, dressed in traditional clothing, prepare your Russian meal (borscht, anyone?) while you chat about the history of Nikolaevsk or learn more about what brought her from Russia to her Alaska home. Afterward, shop her collection of Russian gifts or take a photo with Nina, a life-sized Russian nesting doll. You'll leave this hidden gem of a town with a lesson in Russian and Alaska history, a full stomach and a new friend. But keep in mind, Nina prefers reservations so make sure to call Samovar Café and let her know when you plan on stopping by!
Talkeetna
Follow the Parks Highway north of Anchorage and you'll eventually get to the historic community of Talkeetna, situated at the base of Denali, the tallest peak in North America. When unconventional towns come to mind, Talkeetna may just take the cake. The small-town feel is immediately noticeable, and the friendly residents of Talkeetna welcome visitors from around the world. Due to its location, Talkeetna is a usual stopping point for climbers from all over, hoping to summit the Great One. The community boasts incredible Alaska fishing, pubs and eateries, hiking and camping spots, gift shops, museums and other attractions, some unusual and some not so much. Talkeetna's quirkiness is perhaps the most noticeable by a trip to Nagley's General Store where you might want to watch your step. You don't want to step on the toes (literally) of the town's mayor, Stubbs, the famous orange cat who has served in office as the honorary mayor for years. Although Mayor Stubbs runs the town, he still manages to set aside time for Facebook, where he has 35,000 followers, possibly more than any other Alaska politician.
Back to Blog