5 Ways to Celebrate an Anniversary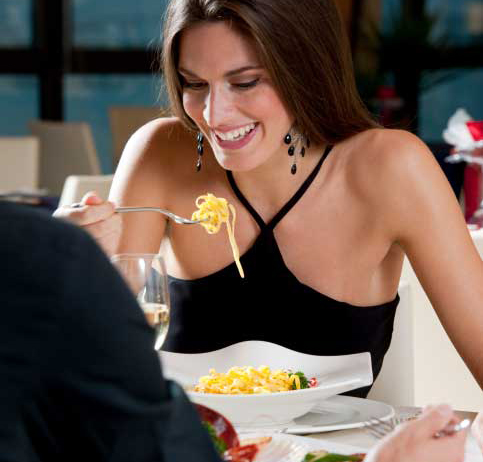 Your anniversary is a time to celebrate your relationship. Still, it can be tempting to get caught up in the anniversary one-upmanship that leaves otherwise happy couples freezing in the pre-dawn air as they wait for the hot air balloon to be ready just so they can post better pictures on Facebook than their friends.
Your anniversary should fill you with happy memories of the time you have spent together and joyful thoughts of years still to come. Here are five ways to write the next chapter in your story together while you get closer to your beloved.
Dinner
Before you dismiss this idea as played out, think about the last time you sat across a table from your partner and looked deep into their eyes. Dinner out is a classic anniversary celebration for a reason. Rekindle your romance by booking a sitter for the whole night and spending time sharing stories. Plus: someone else does the dishes.
Volunteer Together
One of the keys to a successful relationship is shared values. Pick a cause that is close to both your hearts and donate your time and energy. It doesn't matter if you choose to build houses for Habitat for Humanity or take part in a charity walk. You'll be making new memories while you make the world a better place.
Travel
If you have the time to get away from it all, any trip together can be a rewarding experience. A vacation is a much deserved treat, and weathering any unexpected challenges together will provide you anecdotes and memories for your lifetime together. If Alaska trips are in your travel future, check out these Top 5 Alaska Travel Blogs.
Re-create Your First Date
It doesn't matter if your first date was a tailgate party or prom; sometimes we all need to recapture the magic of those first moments together. Food, clothes, hairstyles…see how close you can get all of the details to the original night. Some of the fun will be in discussing how accurate your memories of that night actually are.
Start a Collection
What better way to remember each of your years together than to start a collection of items that you choose together? Whether you are interested in art, stamps, Christmas ornaments, or shells from a particular beach, you'll be building a rich legacy of objects that tell the history of your relationship.
The objects you collect together will not only spark great dinner party conversation; they are also physical reminders of your love that you can pass down to future generations.
Congratulations on your anniversary! We wish you the very best for all the years to come.
Back to Blog