8 People to Follow on Twitter Before You Visit Alaska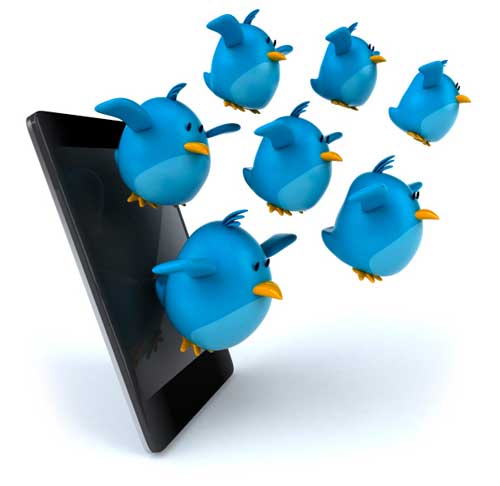 Social media brings us all so much closer. But it can be hard to sort through millions of users to find the best resources. Here are eight people to follow on Twitter in preparation for visiting Alaska.
Kaladi Brothers
@KaladiBrothers
Kaladi Brothers is an organic coffee roaster in Anchorage and a good source of chatter about fine coffee and local happenings. They frequently retweet info from local foodies and sometimes even include details on police chases.
B & O Railroad Museum
@BORRM
The B & O Railroad Museum's Twitter stream is a train-lover's paradise. This Maryland institution offers online videos and articles for the true rail aficionado.
Scott McMurren
@alaskatravelgrm
Anchorage-based Scott McMurren knows his airport abbreviations as well as he knows his kids. The author of the travel site Alaska Travel Gram, he's a font of information on the latest travel sales. Plus he's a friendly tweeter. Tag him in a post for a great conversation about sightseeing in Alaska.
Karen Whitworth
@KarenWhitworth
Karen Whitworth is an artist living in Wasilla. She brings beauty to the Twittersphere with pictures of her latest projects. She's also excited to promote creative projects by her tweeps.
John Proffitt
@jmproffitt
John Proffitt put the social in Alaska when he founded AlaskaTweets.com. On this, his personal Twitter, he tweets about everything from politics to pop culture and then throws in science for good measure. One of the most prolific tweeters ever.
Alaska State Library
@AKStateLibrary
Is archival footage your game? The Alaska State Library Twitter account is an endless resource of historical videos and other research materials. Click through to their card catalogue to see which items are available online.
Trains Magazine
@TrainsMagazine
While not the most frequent tweeters, Wisconsin-based Trains Magazine is your resource for train news, photos, and events.
Denali National Park
@DenaliNPS
Get the inside scoop on the latest happenings at the park straight from the source. Favorite tweet? Try "Nothing improves the taste of a sandwich than enjoying it as a Dall sheep ewe passes by, unconcerned."
If you follow any of these tweeps before visiting Alaska, be sure to tell them@GrayLineAlaska recommended the follow.
Back to Blog