Alaska Native Culture Series: 4 places to experience Alaska Native arts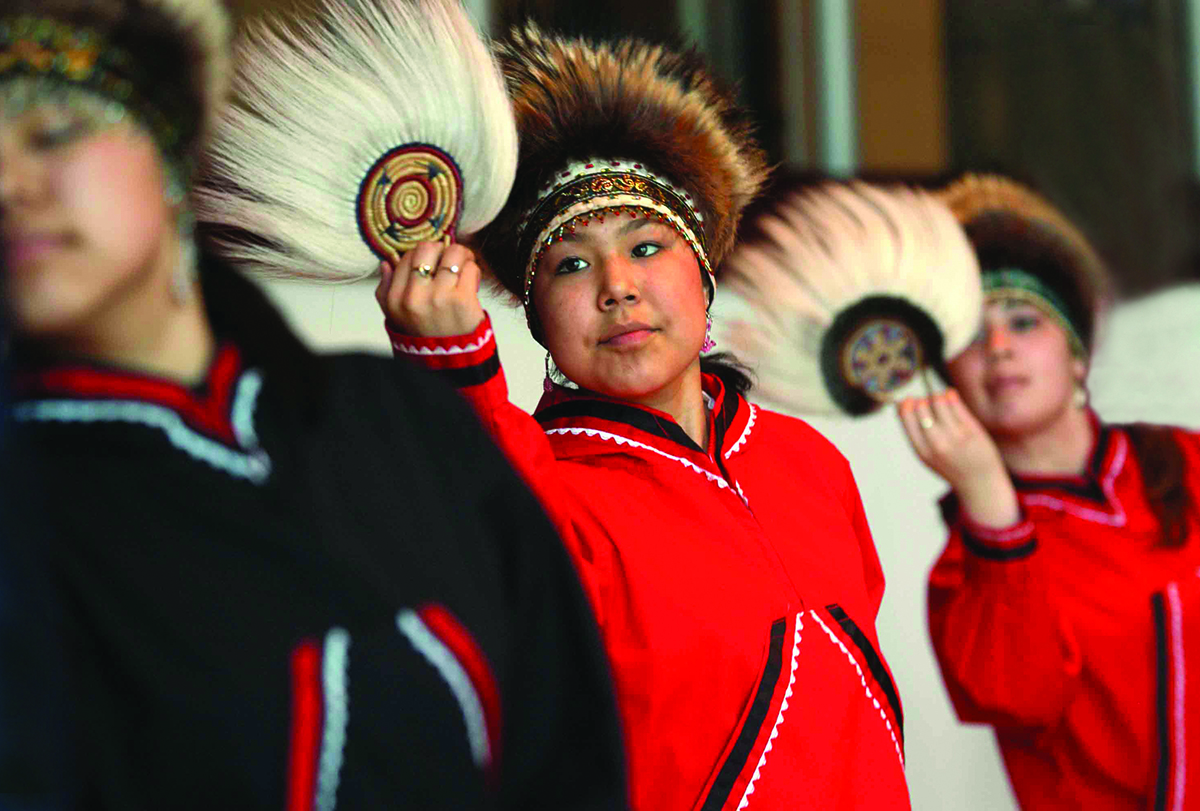 A trip to Alaska is not only the perfect opportunity to explore and have fun, but the state also offers so much to travelers who are looking to learn. Alaska's history is rich in culture; today, Alaska Native culture is still very much a part of what makes the state unique. There are different ways all around Alaska to learn more about the people who were the very first to the Last Frontier.
From artwork to music to dancing, here are must-visit destinations if you're looking to learn more about Alaska Native arts and culture.
Alaska Native Heritage Center
This popular cultural center and museum in Anchorage offers visitors a chance to learn and explore Alaska's indigenous cultures. Gain an understanding of traditional and contemporary ways of life through a series of artifact exhibits; walk through traditional native dwellings that portray the difference of each cultural territory or region; and enjoy indigenous drumming performances that have been passed down for generations. Whether you want to relax with music, stroll through the beautiful grounds or find a more interactive way to learn about Alaska's living cultures, the Alaska Native Heritage Center is known to be a favorite for both visitors and locals alike.
Alaska Native Arts Foundation
This nonprofit dedicated to preservation and perpetuation of indigenous art boasts a downtown Anchorage gallery. Whether you're shopping for a unique piece or browsing to learn more about Alaska Native culture and history, the gallery and gift shop is an ideal place to find that perfect souvenir, from paintings, carvings, masks or even a traditional "kuspuk." As you peruse the original pieces, know that each item is purchased directly from the artist; the foundation represents more than 1,300 artists from all 12 regions of Alaska!
Sealaska Heritage
If you're visiting Juneau, a trip to the Sealaska Heritage will not only offer a collection of handcrafted jewelry, paintings and more, but also an opportunity to support programs that preserve and promote the language, art and culture of Southeast Alaska. Marvel at large installations of artwork that represent the Tlingit, Haida and Tsimshian tribes or walk through a clan house, a traditional dwelling historically seen in the area. This Juneau destination is sure to impress and you'll leave a little smarter, too.
Sitka Rose Gallery
In Sitka, Alaska, you'll find an art scene with a fun mix of traditional Tlingit artwork and pieces with Russian American influences. In fact, Sitka Rose Gallery is located downtown, right next to the Russian Bishop's House, one of the few surviving examples of Russian colonial architecture in North America.  The gallery features artwork by more than 100 Alaskan artists, including whalebone and walrus ivory carvings made by Yupik and Inupiaq artists, and wood-carved totems unique to the region and its Tlingit and Haida culture.
Back to Blog