Alaska-style road trip games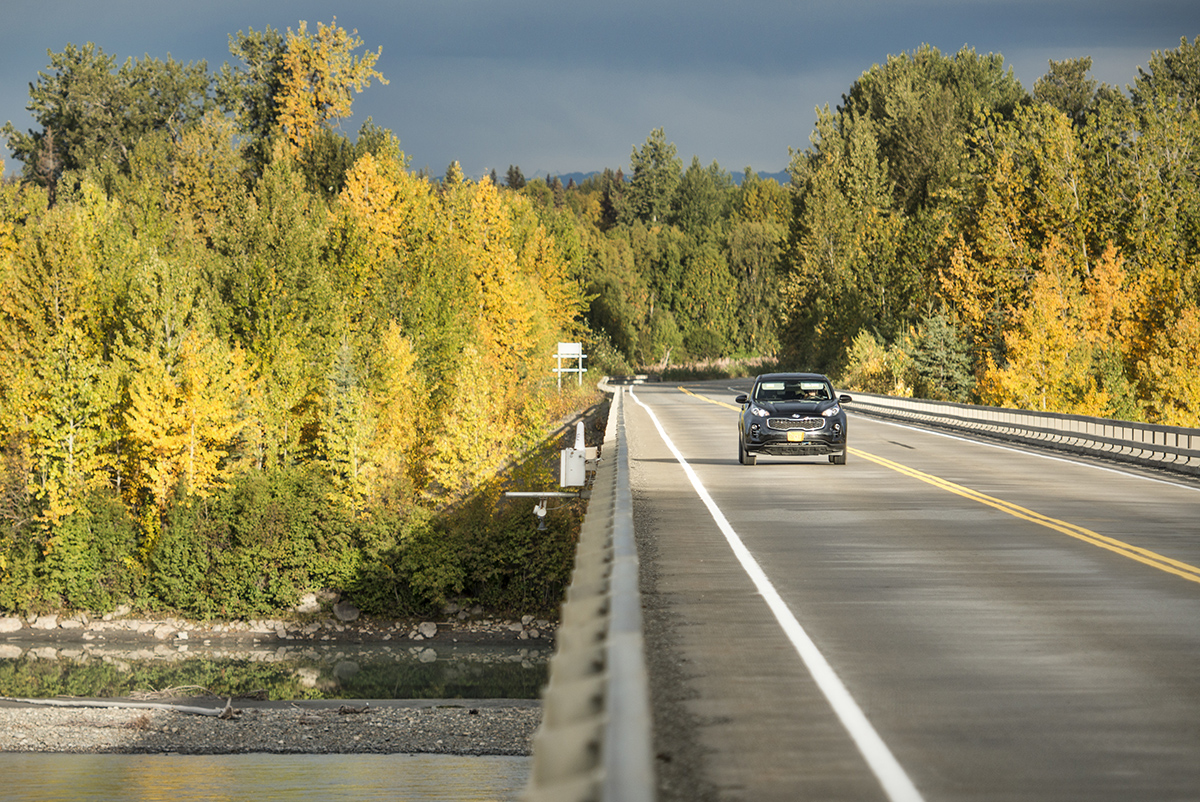 Gray Line Alaska's Self-Drive Tours make it easy for travelers to hit the road on their own schedule and visit the most sought–after sites, monuments, and state and national parks in the Last Frontier. Guests can choose one of six different road trip itineraries that vary from seven to 10-day trips and hit different areas of the state, including time spent in Fairbanks, Denali National Park and Preserve, Kenai Fjords National Park and Preserve and more. The Self-Drive Tour option is the perfect combination of freedom (flexibility) and convenience— visitors are in charge of their own schedules that they can build around all-inclusive tours, accommodations and meals.
Alaska's road trips are one of a kind, boasting scenic views from every direction—alpine trees, rugged mountains, towering glaciers, scenic waterfalls and epic wildlife views—making it easy to pass the time. However, groups and families looking for added entertainment on the road can participate in lively Alaska-style road trip games while en route to the next destination.
I Spy: The game of I Spy is a road trip classic. In Alaska, every turn is marked by mountains and lush greenery, all lit under the midnight sun, making it easy to choose from a list of sites to get the passengers guessing. Additionally, this road trip game can be played at scenic lookouts, where the game can have a new twist ­­– try to spy wildlife, rivers and lakes in the area.
Scavenger hunt: Can you spot a moose, bear, bald eagle, wildflowers, Mount Denali, glaciers and more? You can on the road in Alaska. This game requires making a list of 10-20 items to spot and/or collect before your arrival. Check them off as you go and whoever does first, wins! The best part is that this game almost ensures you'll see every site on your wish list because the whole car will be on the lookout!
Bingo: Who doesn't love a competitive game of bingo? Well, this kind of bingo has a twist. Print out customized bingo sheets with images of Alaska sights, landmarks, wildlife and more. Cross them off as you see them and be the first to get four in a row.
Alaska murals: Become an artist on the road. Passengers that are not behind the wheel can print off creative Alaska drawings and make them their own by adding a splash of color to each piece. They also make for nice keepsakes to cherish once the trip ends. Bonus points for anyone who draws or paints their own Alaska scene.
License plate game: Since most people who come to Alaska travel by cruise or airline and then rent a car here, there aren't many license plates from other places driving around. However, there are a number of different variations of the Alaska license plate. Can you spot them all? Keep track of all the versions you've seen. Bonus points for out-of-state license plates (try to guess how long their road trip to Alaska was) and for vanity license plates, but only if you have a good guess for what it stands for!
Pack up the games and choose your own adventure with Gray Line Alaska.
Back to Blog