Best bars to imbibe in Alaska and Yukon history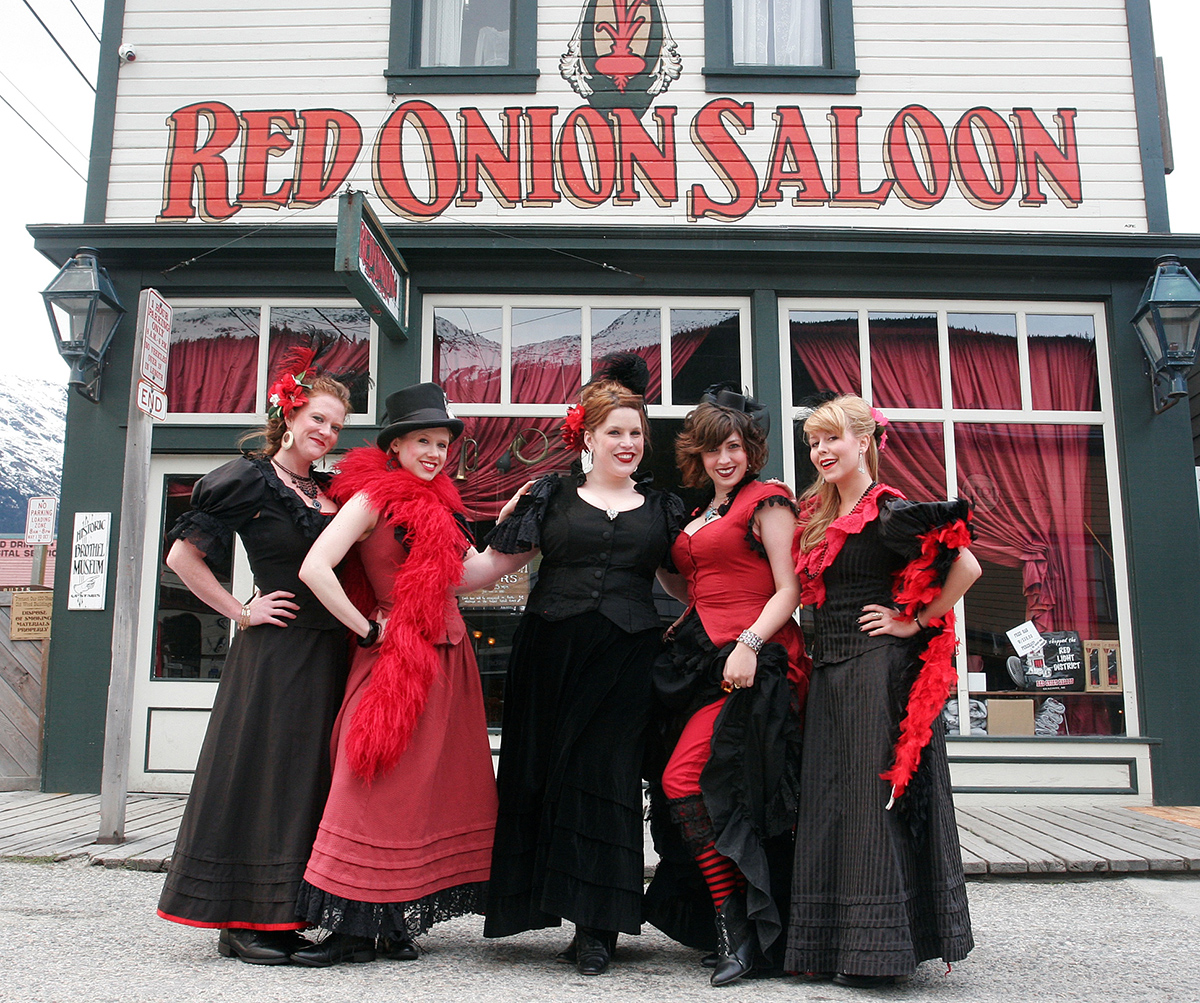 While we spend a lot of time talking about the new and exciting breweries and distilleries popping up across the state, we'd also like to take some time to appreciate and show some love for the establishments that have been around since the state's infancy, and some even before. Below are some of the top watering holes for when you want to share a seat with Alaska history.
Alice's Champagne Palace  – Homer, Alaska
Founded as the Club Bar in 1946 and renamed in 1980, Alice's Champagne Palace still offers tasty food, drinks and live music in the small port town of Homer. A mainstay in the community, it's been a meeting place for Homer residents and travelers alike for decades.
Salty Dawg – Homer, Alaska
Not many bars can say they're housed in a building that was a former post office, railroad station, grocery store and coal mining office dating back to 1897. Nearly every wall and ceiling surface in the Salty Dawg is tacked with dollar bills covered in notes from patrons throughout the years. Don't forget to add your own when you visit!
Louie's Douglas Inn – Douglas, Alaska
Across the bridge from Juneau, Douglas Island is a tidal island separated from Alaska's capital city by Gastineau Channel. Locals often refer to Louie's Douglas Inn as "Douglas' Living Room," and it's been offering a warm and cozy bar atmosphere to patrons since 1937.
Red Onion Saloon – Skagway, Alaska
This former bordello built in 1897 remains a Southeast Alaska hotspot to this day. The Red Onion Saloon used to cater to the likes of Soapy Smith and Jack London, and today visitors can take tours of both the historic and haunted varieties and even spend the evening watching a burlesque show.
The Fairview Inn – Talkeetna, Alaska
The main structure of the Fairview Inn was constructed in the early 1920s shortly after the Alaska Railroad was built through town. It's listed on the National Register of Historic Places and was a stop on President Warren G. Harding's tour of the state. Fun fact: he was the first president to visit Alaska.
Back to Blog