Beyond the Denali Mac: Alaska's best burgers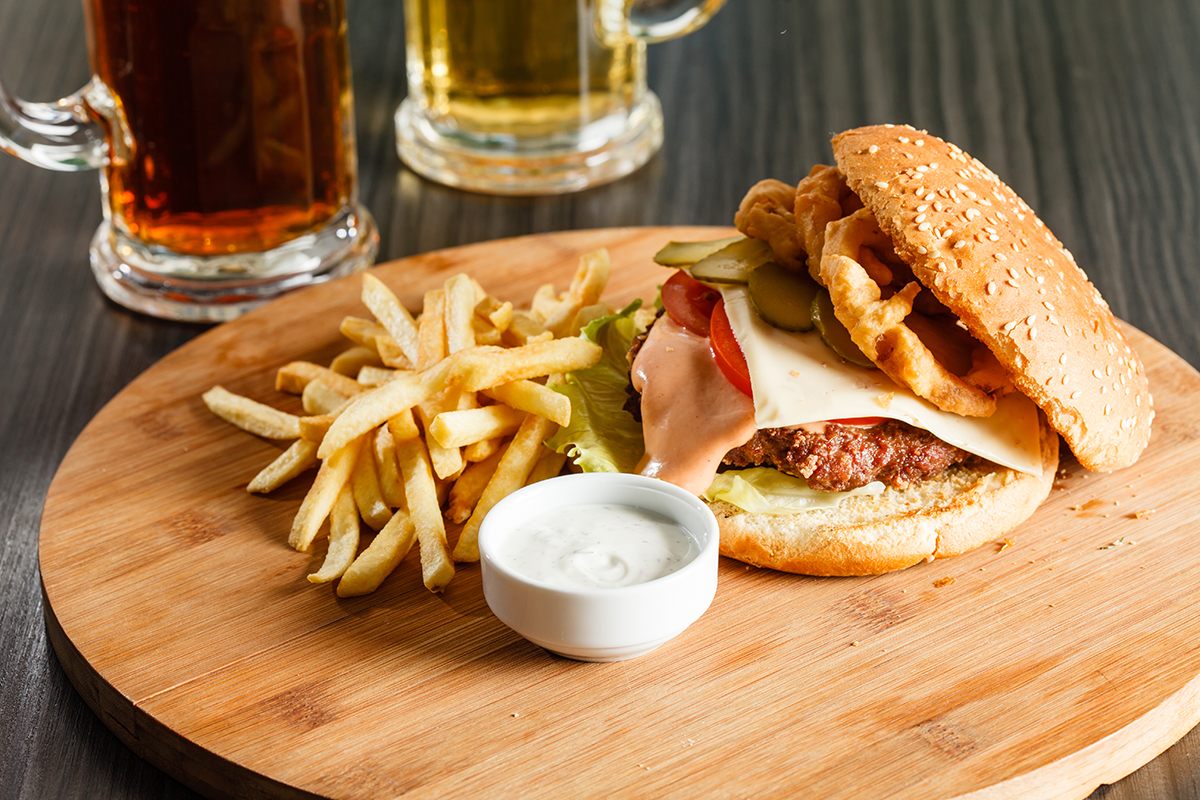 In a state known for its wild game meat, Alaska has the burger down pat. There's a great burger nearly everywhere you turn in the Last Frontier, and these are a few of our very favorite options from around the state.
Tommy's Burger Stop in Anchorage has an almost cult-like following, and its regulars swear it makes the tastiest burger in the state. Nestled in the popular Spenard neighborhood, this small burger joint sprinkles its patties with a Cajun seasoning before serving them on a toasted potato bun with all the works. Offerings range from the classic grilled burger with lettuce, tomatoes and onions, to the popular "Sweet Charlotte" topped with grilled mushrooms, avocado and Swiss cheese. And of course, the restaurant also serves up crisp french fries, onion rings and decadent milkshakes to complement the main course.
In Fairbanks, Goldpanners Grill is a food truck that serves up huge, hand-patted burgers like the Pineapple Express Burger, topped with grilled pineapple, jack cheese, jalapeños and caramelized onions, along with fresh, hand-cut fries. There's even the option to add some creamy, homemade gravy to your fries for a poutine-like side.
Healy, Alaska, is located in the Denali Borough and is worth a stop just to eat at 49th State Brewing Company. This is the type of place to sip on a cold, locally brewed beer while munching on a burger the size of your head. They even feature a Blonde and Burger late-night deal, showcasing the brewery's Baked Blonde ale and a burger for under $6.
On the Kenai Peninsula, look no further than the Burger Bus. It is, indeed, a bus converted into a restaurant located in Old Town Kenai. Diners can choose between either a one-third or one-fourth pound patty for creations such as the Kenai Killer Burger with cheese, bacon, green chilies and jalapeños. The bus also offers chicken burgers for those who want to enjoy an alternative specialty burger.
Arctic Roadrunner is another old-fashioned, cash-only favorite in Anchorage. Order at the counter and load up on accoutrements at the extensive condiment bar while waiting for your number to be called. Try the halibut burger or the Kenai Whopper, a masterpiece stacked with meat, chile peppers and mozzarella cheese.
If you're seeking some more exotic meats, you can always swing by Indian Valley Meats to take home some elk burger or venison burger; and if you befriend a local you might be lucky enough to try an authentic Alaska moose burger!
Back to Blog