Brews and spirits of Alaska: the new class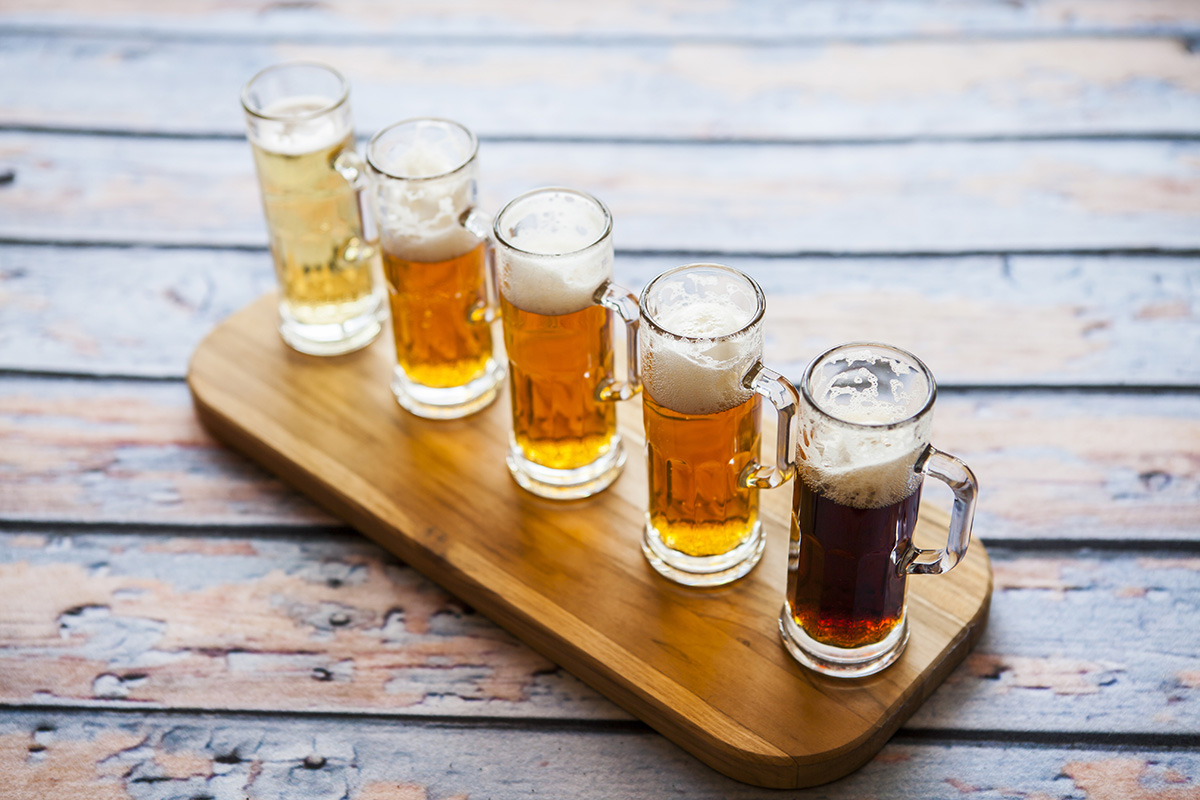 It's 2016, and the craft brewery and distillery scene in Alaska is certifiably booming. Just 30 years ago, there wasn't much at all in the way of locally made beer, but in the past few years the industry has seen astounding growth. Alaska bars and restaurants do well at featuring the state's beers and spirits on the menu, so it's no trouble at all to get your hands on these beverages. There's also something fun about visiting the breweries themselves and learning about the product at its source.
Here are a few of the new kids on the block to check out next time you're in the neighborhood.
Arkose Brewery
Arkose brewery, named after Arkose Ridge and Arkose Peak, is located in Palmer near the Chugach and Talkeetna mountain ranges. They offer year-round favorites like the Bitter Earth ESB, the Steed IPA and the High Ridge Double Red, inspired by the nature and music of Alaska. There's a free brewery tour every Tuesday at 6 p.m., a great excuse to make the trip.
Taste: The Palmer Extra Pale Ale, a refreshing citrus ale with notes of grapefruit, melon, lime, gooseberry, passion fruit and lychee.
Odd Man Rush Brewing
This neighborhood brewery in Eagle River is coming up on its one-year anniversary this September launched by three friends who share a passion for homebrew, hockey and creativity. Stop in and grab a "crowler" of beer, a 32-ounce growler-can hybrid, perfect for a hike or picnic.
Taste: El Guapo, a "hot" blonde ale brewed with jalapeño, Anaheim and chili peppers.
Resolution Brewery
Named for Captain James Cook's HMS Resolution, this Anchorage brewery located in the Mountain View neighborhood is already a new local favorite. Its small size doesn't stop it from constantly coming up with innovative brews and hosting live music events in its taproom.
Taste: The Black Cup Breakfast Stout, a coffee stout made with local Black Cup coffee and vanilla beans.
Double Shovel Cider Company
Looking for something new and refreshing? Double Shovel has you covered. Its gluten-free ciders are made with ingredients like local Alaska apples, berries and syrups mixed with classic Washington apples. It's the state's first micro-cidery, so keep a lookout for its taproom, set to open this August.
Taste: The Forget-Me-Hopped Cider, a dry cider brewed with apples and hops. IPA lovers take note.
Amalga Distillery
It's not open for business just yet, but we're expecting Amalga Distillery to make some waves. Using Juneau's glacier-fed water to make a smooth single malt whiskey, it's set to become the capital city's first craft distillery. They'll start with gins and vodkas using local ingredients like rhubarb and spruce tips but we'll all have to wait on the whiskey together as the aging process takes at least two years!
Taste: No product just yet, but you know we'll be back with our recommendations.
Back to Blog