Brunch: an Alaska vacation's best friend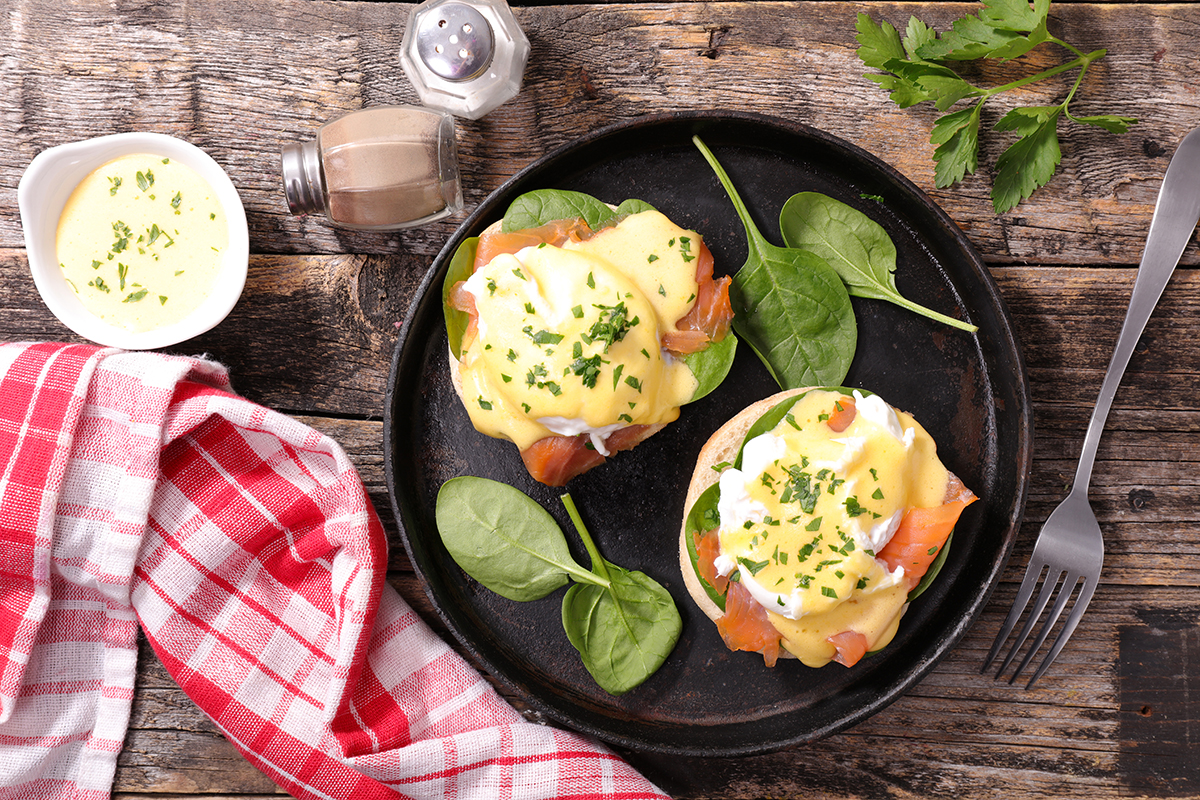 You're on vacation! So, hit the snooze button and sleep through breakfast. Alaska has some of the best brunch spots around, featuring traditional favorites with a 49th state twist. From reindeer sausage to crabby omelets and smoked salmon eggs benedict, you're in for an unforgettable experience.
Even better than a Unicorn Frappuccino is the Unicorn Mimosa (champagne, orange juice and a scoop of rainbow sorbet) from the Girdwood Picnic Club. If you're in the Anchorage area, take the short, scenic drive to Girdwood for a brunch with views that only this small ski town can provide. The menu changes every few months but the quality of food is always top notch. Enjoy breakfast burritos, biscuits and gravy, homemade granola and more. Your latte is made with house-made syrups like fireweed and lavender and the mimosa choices range from The Usual to The Pirate Hooker. Bonus: the log pillow and mushroom saltshaker décor make for some really fun Instagram photos.
You might be staying in Anchorage, but if you brunch at Pangea you'll be on a culinary trip around the world. It's all in the name for this downtown gem where you'll experience flavors featuring fresh, local ingredients. The brunch menu is ever-changing but often showcases at least a few benedict varieties and an array of other sweet and savory options. Chicken and waffles with sweet corn ice cream, anyone?
For something a little more traditional, check out South Restaurant + Coffeehouse. It's "casual highbrow dining" and you can find everything from a crab frittata to steel-cut oats. Don't forget to try the pomegranate mimosa or bloody Maria.
Milkshakes are for mornings when they are served with a couple of slices of bacon on top. Bacon maple milkshakes are a must-try at the Sandpiper Café in Juneau. They're known for mascarpone-stuffed French toast and gourmet omelets made with elk and Italian sausage. Since you're already in Juneau, don't miss out on Saturday brunch at The Rookery Café. Their unique menu ranges from breakfast classics to specialties like the Eggs Benedang, a twist on classic eggs benedict that comes with fried chicken thighs. It's something to write home about.
Breakfast is served all day at The Cookie Jar in Fairbanks, and if you like good ol' home cooking, this is the place for you. Try your favorite classics like waffles and French toast or go with something more adventurous like the Stuffed Nolan's, cinnamon roll halves stuffed with cream cheese, grilled and topped with strawberries and whipped cream. You're going to be satisfied for a while so take the fresh-baked cookies for the road.
If you're a history buff, you might like The Pump House in Fairbanks, where you can enjoy fine dining in a historic atmosphere. All the furnishings are authentically assembled to recreate the Gold Rush feel of the 1890s. Enjoy your Sunday brunch while sitting on the deck overlooking the Chena River and let yourself be transported back in time.
Back to Blog