Build Your Own Fortress of Solitude like the Man of Steel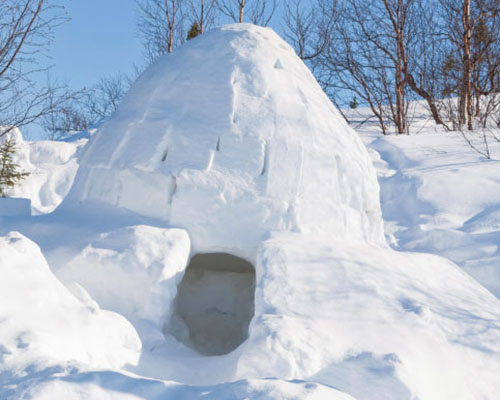 Although the precise latitude and longitude of the Fortress of Solitude, Superman's arctic hideout, have not been disclosed to most of us earthlings (and Lois Lane isn't telling), we're pretty sure the glorious ice cave—complete with a statue of Jor-El and Lara—is in Alaska. In anticipation of Man of Steel, the new Superman movie, we're looking at ways to create your own fortress of solitude.
Remember that sometimes it's great to get away all on your lonesome, but even Superman knows some of the best moments are when you invite a friend to join you.
Igloo
An igloo is perhaps the most traditional interpretation of Superman's arctic getaway. We can picture Henry Cavill whisking snow from the entrance way before inviting Amy Adams inside.
It's easy to make a proper igloo, it just takes a bit of time to compact all those snow blocks and stack them on top of one another. You can make them as large and elaborate as you like—heck, you can even add crystal stalactites and stalagmites. What we recommend, however, is keeping it small so you can properly enjoy the insulating benefit of all that snow.
The only trouble with this particular hideout is that it's seasonal and really not practical in wide swaths of the lower 48, so build yours while you visit Alaska in the wintertime.
Tree House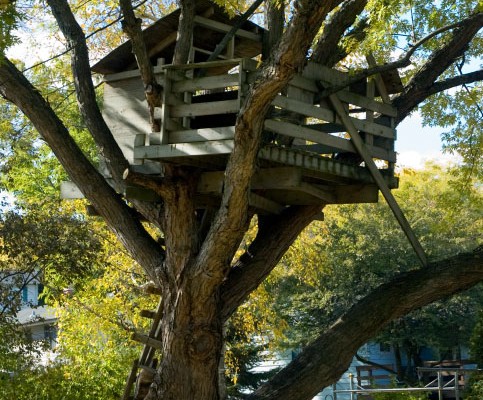 Tree houses are the most classic retreat and one that many of us indulge in at an early age. Find a great tree and build one for your kid to feed their sense of adventure. As a bonus, it'll get them away from all those electronic gadgets and playing outside for a few hours. Plus, if you're building it, you can design it around a theme like castles or pirate ships.
We think, and we bet Man of Steel director, Zack Snyder, would agree with us, that tree houses are for adults, too. You'll need to consider this when building doorways, of course, but the Swiss Family Robinson showed us how well this can be done.
Man Cave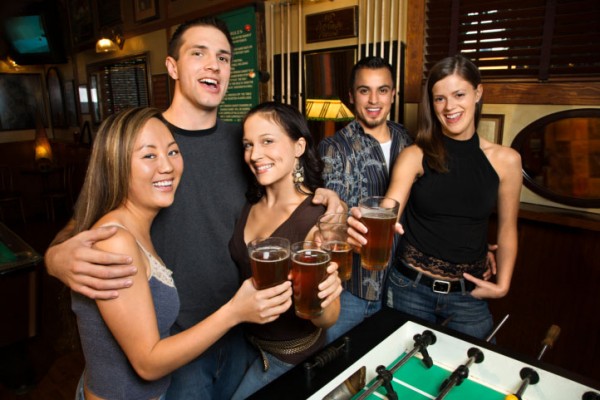 You hear the term "man cave" everywhere now and there are various interpretations. We consider a man cave to be any room that your husband decorates for himself according to his own tastes. This could be anything from a full-on pub or game room to a library. Though we bet a man who builds a library will not enjoy you calling it a man cave.
Most man caves are built to be shared. So you might want to include group activities like foosball or pool along with your TV and favorite reading chair. If your man cave has a 3D TV and a leather couch, please call us before the next big game.
Lady Lair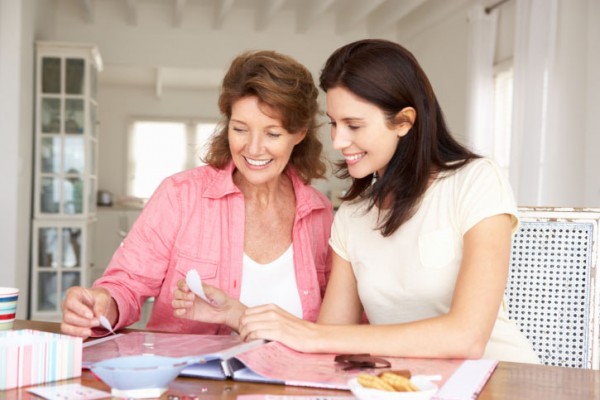 The lady lair is the woman's equivalent of a man cave. Though they used to be called sewing rooms, today's modern woman has a much wider variety of interests (and buys most of her clothes). Whether you use this room for reading, napping, journaling, painting, or scrapbooking, do consider setting up a space to call your own. It's great to be able to lay your project out (whatever it is) and not have to move it every time you want to use the dinner table. Men are welcome in the lady lair. As long as they can use a bone folder.
Artist Retreat
Remember in high school when you just needed some time to yourself? All your parents had to offer was the garage. And it was perfect. Whether your art is music, writing, or painting, see if you can clear away some of the boxes and make a creative space for yourself. You'll feel refreshed and maybe even make your very own Jor-El statue. Don't forget to invite over some fellow artists once in a while to jam or share your artwork. Not everyone is lucky enough to have their very own artist retreat.
What is your favorite place to hide out and refresh?
Back to Blog