Celebrate your next Taco Tuesday Alaska-style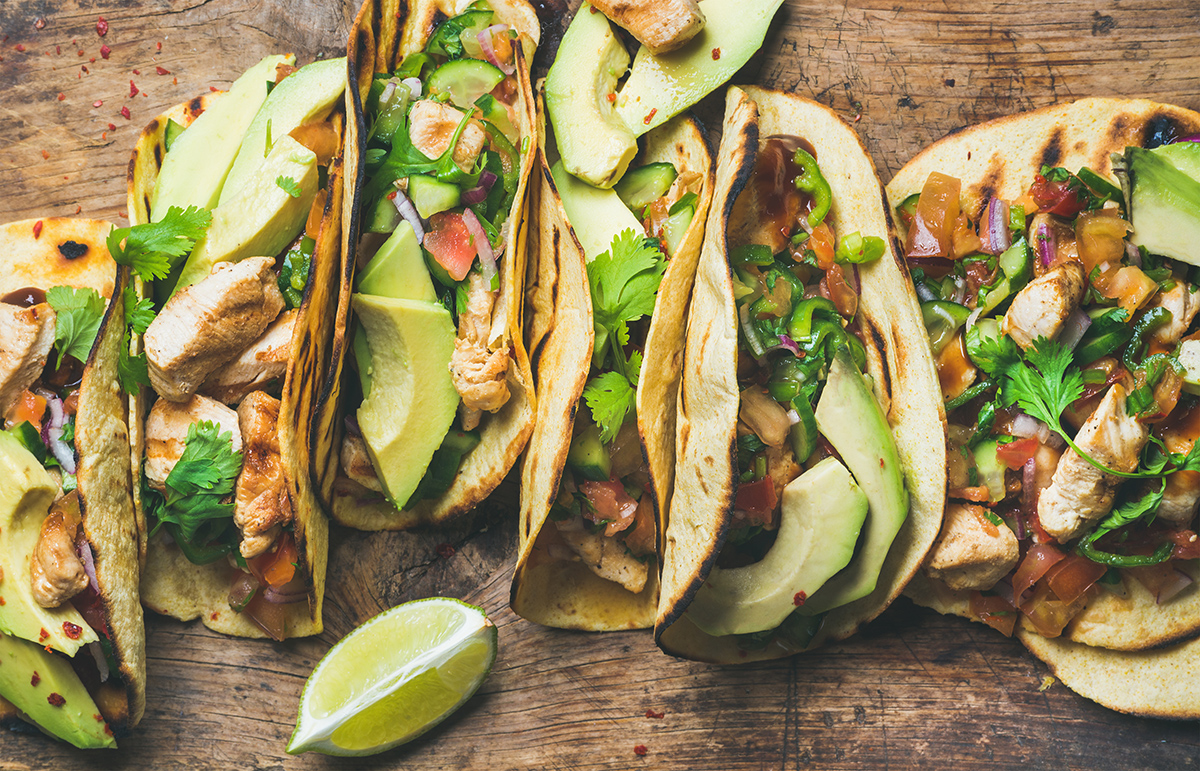 We're not sure if there's ever been a time when tacos weren't a universal favorite, but in the past few years the handheld meal has certainly experienced a strong resurgence. Perhaps some of the taco's recent notoriety can be attributed to the weekly holiday, Taco Tuesday. Celebrated far and wide, this observation offers hungry taco-lovers discounts, specials and a general excuse to drink margaritas in the first half of the week. You can bet your bottom dollar taco that Alaska fully participates in this important holiday, so we'll give you the inside scoop on the best places to hit if your vacation falls on literally any Tuesday.
The Loft at Midnight Sun Brewing Co. has a roster of consistently rotating taco specials, with three new options rolled out every Tuesday. Recently, the selections included margarita chicken, honey chipotle tofu and the very rarely-seen meatball taco with Cajun sauce.
The Taqueria in Juneau is the perfect destination for Mexican food of all kinds, but it's an especially important stop when you're craving traditional street-style tacos with an Alaska twist. Order the salmon chorizo tacos for something unique, but if you'd like to stick to more traditional options there are taco-filling choices from braised and fried pork shoulder to freshly caught Alaska cod.
K Street Eats, a daily lunchtime gathering of food trucks in downtown Anchorage, puts on an after-hours event on Tuesdays from 5-8 p.m. in honor of Taco Tuesday. While there are definitely other options besides tacos, some tortilla-wrapped standouts are the grilled chimichurri steak taco with coconut habanero salsa from Tasty Traveler and the banh mi tacos from Bear Mace Bites.
Tequila 61 is an upscale dining establishment where you can enjoy your tacos alongside craft margaritas. On Tuesdays, all tacos are 50-percent off, an opportunity not to be missed. Orders of tacos come in groups of three each, and standouts include the jicama shrimp taco served on a thin, pliable slice of jicama in place of a tortilla, and the salmon al tamarindo taco because we'll never say no to the delightful combination of tacos and fresh fish.
Bottom line, if you've been concerned with missing your favorite holiday of the week while on your northern vacation, fear not! Between Alaska's bounty of fresh-caught fish and its pervasive pioneering spirit, the 49th state's taco creations will leave you wanting for nothing.
Back to Blog