Dalton Highway 101 – exploring one of Alaska's most remote highways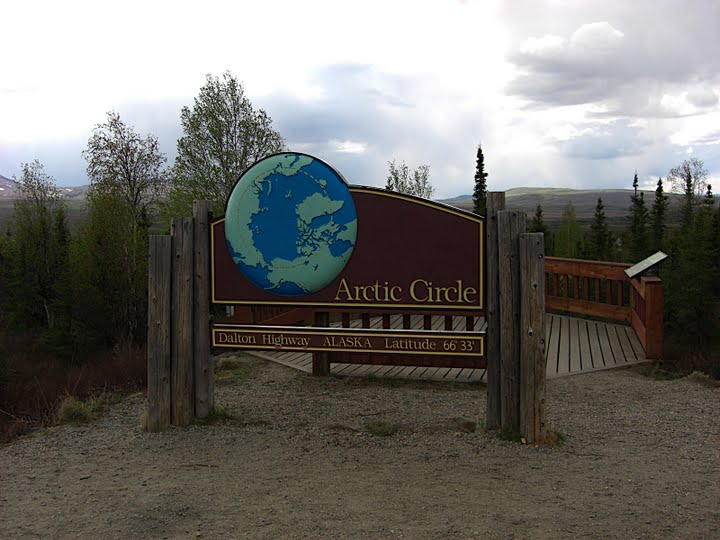 When it comes to highways in Alaska, there are routes that are scenic, urban and even iconic. One of the most unique drives out there, however, is the Dalton Highway. It's a 415-mile route that begins 84 miles north of Fairbanks and ends in Deadhorse, just about as far north as you can possibly go by road in the state and only miles from the Arctic Ocean. The road is unpaved most of the way and takes drivers through the Brooks Range and the Arctic Circle, offering some of the most incredible and off-the-beaten-path scenery. For the true Alaska adventurer, here are some can't-miss stops along this one-of-a-kind roadway.
Around mile 60, you'll see the Hot Spot Café, one of the very few dining options along this highway. Stop in here for an Alaska-sized burger to gear up for the drive ahead. Take some time to meander around the gorgeous flowers in the café's garden and pick up a T-shirt or hat to commemorate your journey.
Finger Mountain, located nearly 100 miles into your drive, is technically just an interesting rock formation — called a tor — on top of a hill, but it's a very popular resting area along the Dalton Highway. Stop off here to stretch your legs, get your blood flowing and explore some of the walking trails.
Welcome to the Arctic Circle! At mile 115.5, the Arctic Circle BLM Wayside is a gorgeous place to pull over and snap a few pictures at the Arctic Circle signpost displaying the official crossing. You're nearly halfway up the highway by this time, and the scenery is truly astounding.
Fuel up in Coldfoot, the northernmost truck stop in North America, and get some food at Coldfoot Café located at Coldfoot Camp, where lodging is available if you need a good night's sleep. This no-frills eatery offers hearty hamburgers and filling breakfasts with portions to keep any trucker or traveler fueled for the journey ahead. It's a great jumping-off point for adventures in Gates of the Arctic National Park and the Arctic National Wildlife Refuge as well.
Beginning at mile 245, Atigun Pass is the highest altitude highway pass in the entire state, at nearly 4,800 feet in elevation. It's a true gateway to the Arctic through the Brooks Range, and it's also where the highway crosses the Continental Divide.
The highway ends at mile 415 in Deadhorse and Prudhoe Bay, home of the country's largest oil field. Deadhorse also offers basic lodging and a restaurant during your stay in the area. Don't worry if you missed any of the above-mentioned stops on the way up, because you still have the entire drive back down to check them off your list.
Back to Blog