Fall entertainment roundup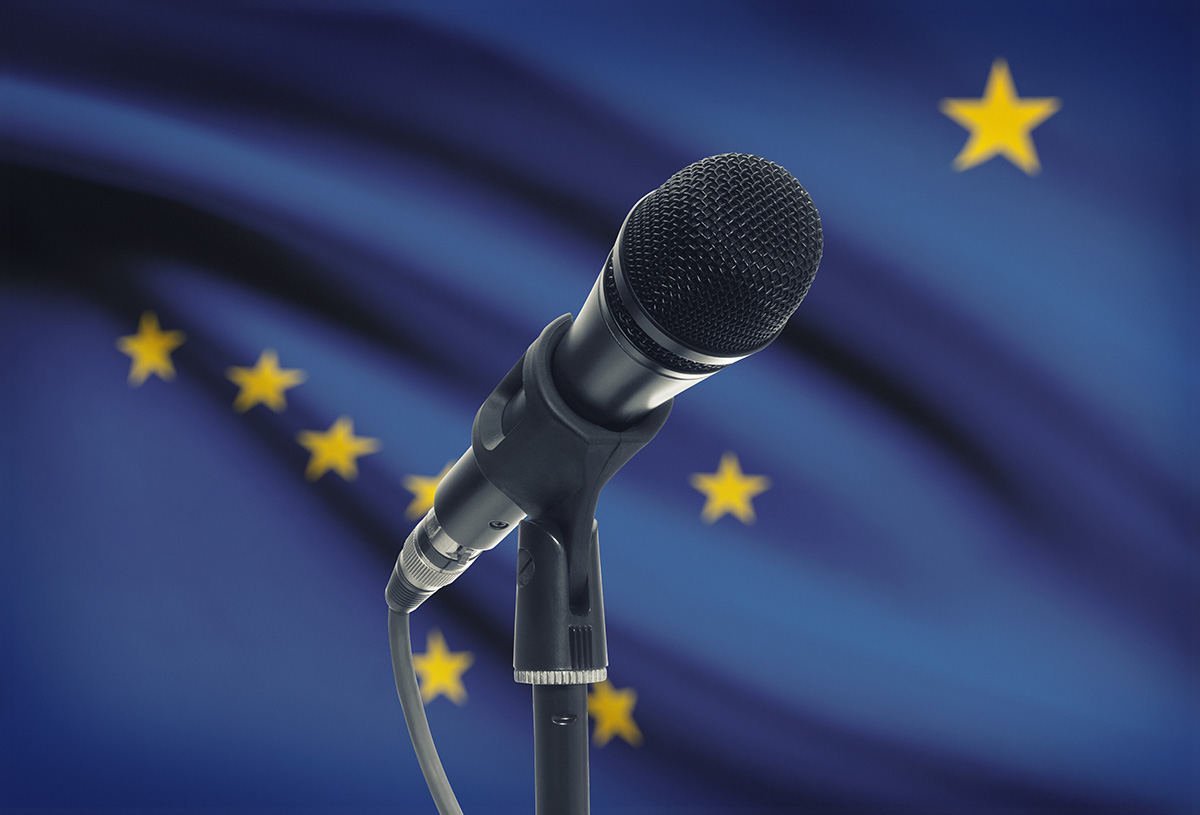 The summer Alaska travel season may be over but if you find yourself up north this fall, check out these can't-miss shows, concerts and more.
Talkeetna
Nov. 18: Shook Twins in Concert
The Shook Twins will leave you wanting more with their almost-folk harmonies. The Idaho-born duo combines vocals, guitar and banjo in songs that will fill and surround you with good feelings. Bonus: a venue that's as interesting as the act. There's no place quite like The Hangar, originally built by Don Sheldon for his business, Talkeetna Air Service. It has since been renovated with a second floor and seating for events just like this one—it's truly something.
Fairbanks
Tuesdays: Comedy and Karaoke
The local establishments know there's nothing like a little live entertainment to draw in the crowds and make things interesting. Every Tuesday night at 8 p.m., make sure to check out the Arctic Fox for Karaoke. Everyone knows vacation is the best time to get on the mic because you'll (hopefully) never run into most of the bystanders again. A little less frequently, on the first Tuesday of the month, The Marlin hosts stand up comedy at no cost. Their slogan is "no cover, just funny stuff." Come enjoy some laughs, or sign up yourself to perform and see how funny you really are.
Oct. 26 – Nov. 11: Fairbanks Drama Association presents The Three Musketeers
You know the story, but you've never experienced it quite like this. The Fairbanks Drama Association is a true community theater, and you can see the passion in every show it produces.
Nov. 4: Vladimir Feltsman & the Fairbanks Symphony Orchestra
This all-Beethoven concert featuring pianist and conductor Vladimir Feltsman may not have been on your Alaska vacation to-do list, but we think it's time you consider it. In 1959, a group of community members gathered together at a local high school and formed what is now the Fairbanks Symphony Orchestra, which has been recognized with many honors and awards.
Anchorage
Oct. 19-28: The Book of Mormon
Put on your dress shoes and head to the Performing Arts Center for this musical that's sure to have you totally transported and wiping away tears of laughter. It's the kind of show people watch again and again, so you don't want to miss it!
Nov. 17: Snakehips
Come see Snakehips live in concert at the Fourth Annual Animal Masquerade at Williwaw presented by Showdown Alaska. Snakehips is the duo that created "All My Friends," "Don't Leave" and more. The event is complete with animal masks at the door, face painting and magicians. The last three Animal Masquerades have sold out, so get your tickets now.
Nov. 27: Kevin Hart – The Irresponsible Tour
Kevin Hart is going on tour and the Sullivan Arena in Anchorage is on his list. This event needs no explanation. If you're looking to add a night of hilarity to your vacation (who isn't?) look no further and pencil this event into your itinerary.
Have no fear if you don't see any events that overlap with your trip; this is not a comprehensive list. If you're still looking for something to do, just search upcoming events before you arrive to find exactly what you've been looking for.
Back to Blog