How to Save Money on Your Vacation Using Deal Sites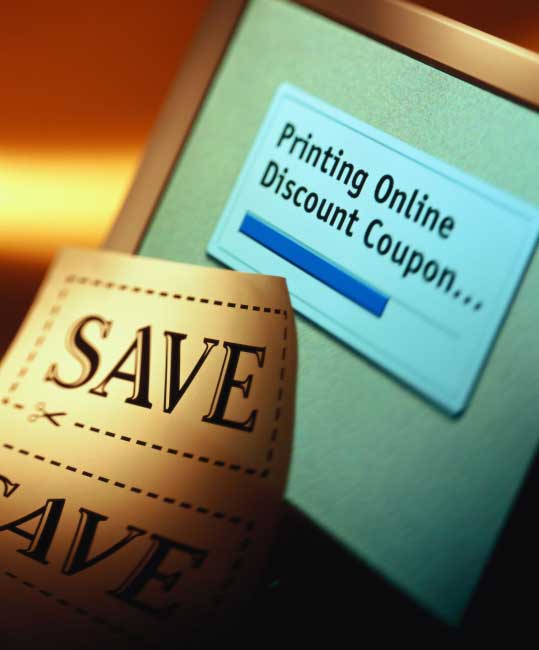 At home, you have a routine for saving cash. You've bookmarked all your favorite deal sites (like Groupon and Living Social) and you track your offers to make sure they get used before expiring. Did you know you can use the same resources when you travel?
Be in the know and get the best deals. Check out the following websites to save cash on your vacation to Alaska.
Alaska at Large
Alaska TourSaver – This pocket-sized coupon book is like an Entertainment Book (which is not available in Alaska) filled with deals for the visitor. The new edition ships annually in November.
Coupon Cabin – This site mostly features deals for national food and retail chains rather than more local options, but you never know what you'll find (or when you'll need a Subway).
Deal Catcher – What if you could find your daily deals from Groupon and Living Social all in one place and sorted by location? You can. You don't need a login to browse Deal Catcher and the site will redirect you to the appropriate site for the deals you click on.
Gray Line Alaska – Sometimes the best deals come straight from the source. Visit our web specials page for info on how you can save on Denali rail tours and day tours of Alaska.
Valpak – You get this blue envelope so frequently in the mail at home that you may not even realize it's a national company. Visit the website before you travel. Input your destination and print off any tempting offers.
Anchorage
DealSaver – This website is a good resource for pre-arranging half-priced meals at local eateries.
Northern Lights Coupon Book – Buy this book online before you go or at Barnes and Noble in Anchorage. This is often touted as a deal book for the locals. So if you want to explore new restaurants and get a massage or an oilchange, it's perfect. The new edition comes out in October every year.
Press Goodies – This website from the Anchorage Press offers a smattering of daily deals on everything from Christmas ornaments to chiropractic care. You never know what you might need on that vacation.
Visit Anchorage – Created with the tourist in mind, this site is managed by the Anchorage Convention & Visitors Bureau and offers deals on everything from tours to hotel rooms.
Fairbanks
Explore Fairbanks – Run by the Fairbanks Convention & Visitors Bureau, this site should be a tourist's first stop when planning a trip to Fairbanks. Look for deals on hotels and tour packages of all kinds.
Fairbanks Features – This blog from the Fairbanks Daily News-Miner will not only help you stock up on ideas of fun things to do, it also features arts and entertainment deals.
Frugal in Fairbanks – Blogger Kelsie is a mom, college student, and devoted saver, and she's happy to share all her finds with you. Like her page on Facebook to keep all your info in one feed.
Juneau
Travel Juneau – Run by the Juneau Convention & Visitors Bureau, this site sometimes has good deals for the visitor.
What are your favorite ways to save money on vacation?
Back to Blog