License plates of the 49th state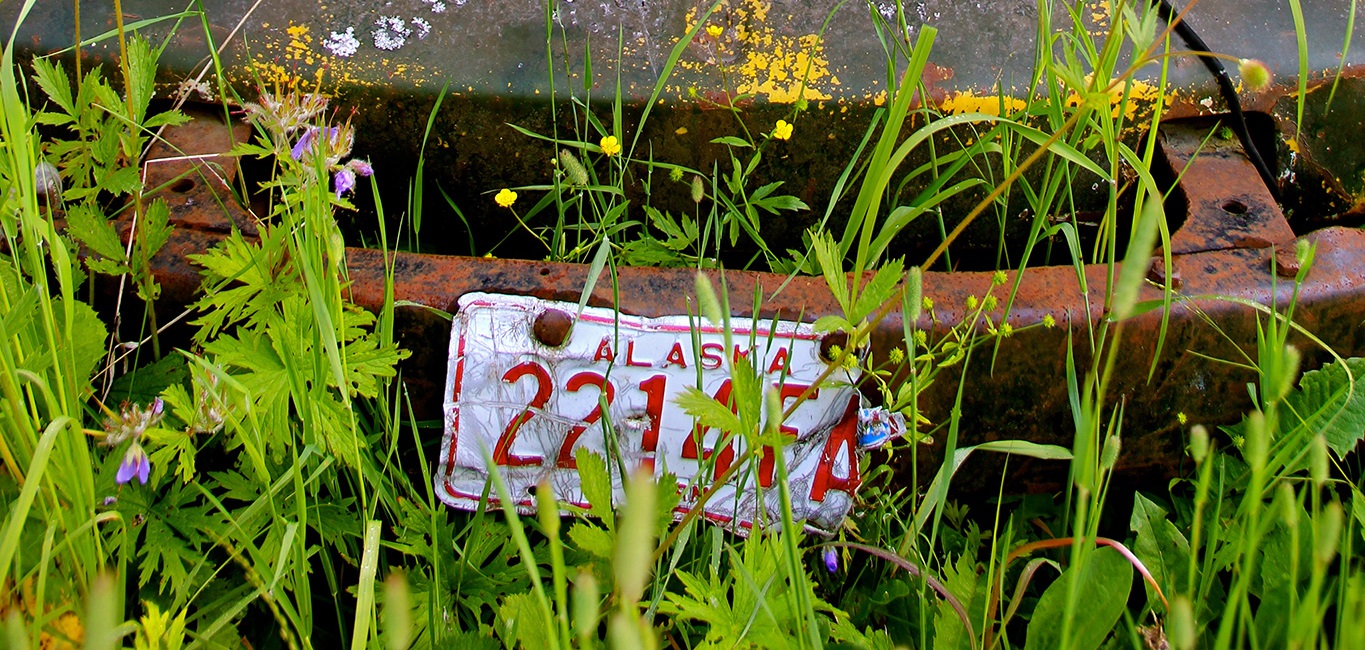 Cars in Alaska have been sporting license plates since 1921. In that nearly century-long span of time, there have been many different versions, slogans and art to adorn the front and backs of our motor vehicles. Some have been hits with residents, others, not so much. Driving around the state, you'll probably see a wide variety of different license plate art, so here's a bit of knowledge to ensure you'll be the expert of your travel group.
One of the most popular versions of the Alaska license plate was created in 1976 for the national bicentennial, sporting art from a wildlife illustrator for Outdoor Life magazine. It depicted a grizzly standing tall in the middle of the plate. After being long discontinued, the art was reintroduced in 2015 and it came to light that the artist was never actually aware that his bear drawing had been used for the license plate. In fact, he'd never even been to Alaska at all. Somehow, someone else submitted his original art, but it was so long ago there were no records to get to the bottom of the case.
Alaska State Representative Shelley Hughes made sure to honor the artist for his contribution to the state, and today a new version of the standing grizzly bear populates the roads all over Alaska. Fun fact: the updated artwork won the state of Alaska the Automobile License Plate Collectors Association's best plate of 2015.
Other popular license plates from throughout Alaska's history has included the centennial plate, which depicts prospectors journeying up the Chilkoot Trail during the Alaska Gold Rush in search of fortune; the classic blue- and gold-colored plate with the Alaska flag in the middle; and a sunburst-colored plate that was created in 2009 to celebrate 50 years of statehood. There's even a special license plate made exclusively for Iditarod finishers!
Driving around the state, you might also notice an unusual abundance of custom "vanity" license plates. For a small $30 fee, it's a cheap way to send a fun message to everyone you pass.
If you want an Alaska license plate of your own, you can always purchase a sample plate from the Division of Motor Vehicles. They make great gifts for the Alaska fanatic in your life!
Back to Blog