Meet the new president—of the Alaska Zoo!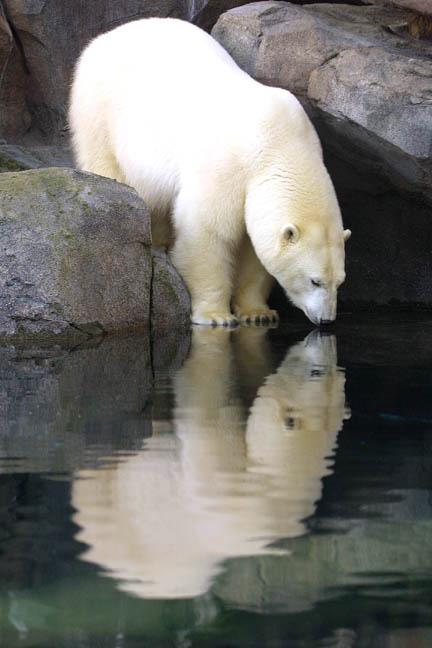 After a long season filled with hard work on the campaign trail, the Alaska Zoo's presidential election has come to a close and Denali the wolf is preparing to step into his new role as the next animal president.
Denali is a wolf with family values stemming from his pack background. His experience as head of the pack will assist him in his new leadership role, as stated in his platform. With roughly half the popular vote in a campaign of four candidates, the people of Alaska have spoken as to who they want at the helm at the zoo for the upcoming term.
Denali does, however, have big shoes to fill after beating out popular incumbent Aphun the polar bear (pictured). Aphun had a great deal of support throughout the campaign, running on a platform of being large and in charge and a natural-born leader with an iconic stature. Denali's other opponents were George the talking magpie, who promised to bridge the communication gap between the animals and zoo staff and uphold values such as equality and conservation, as well as Knobby, the cold-climate camel who had no real experience but was propelled into the lead in the middle of the campaign thanks to a hefty and anonymous donation.
During the course of the election, citizens of Alaska and patrons of the zoo cast their votes by putting dollars behind the candidates of their choice. The campaign raised a total of $44,861 for the Alaska Zoo, a nonprofit organization working to give homes to orphaned animals and provide programming and educational opportunities for the community. The money will help the zoo pay for animal care, feeding and zoo maintenance.
Congratulations to Denali, and best of luck for the next four years!
Back to Blog