Ready, set, selfie!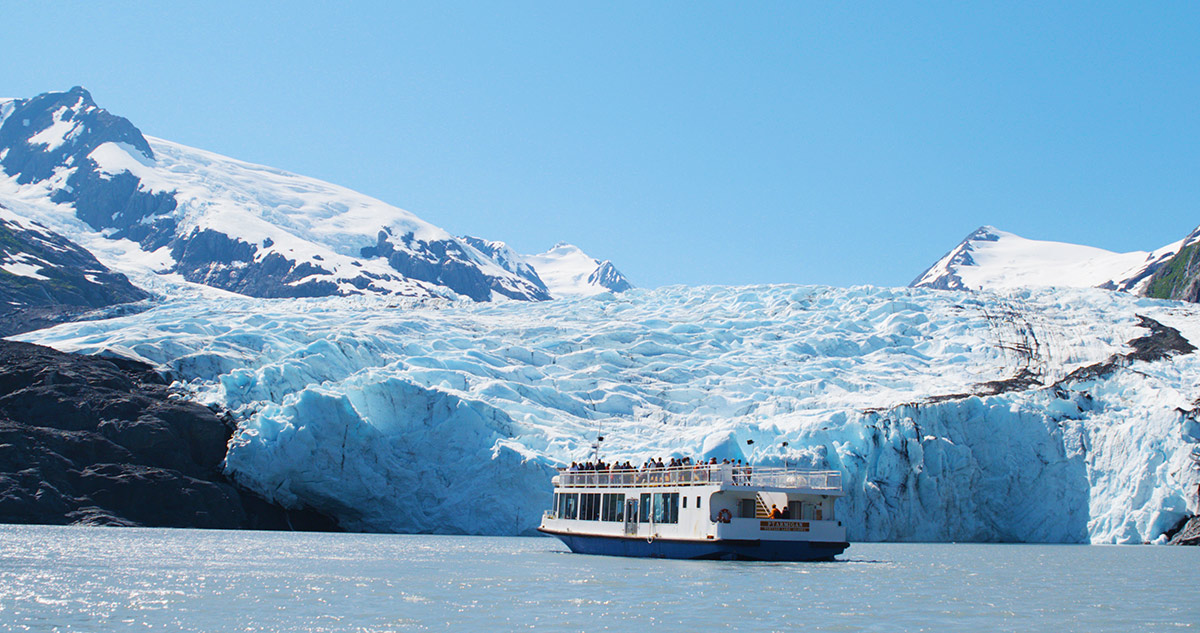 National Selfie Day is right around the corner on June 21, and lucky for us, Alaska has some of the world's best backdrops. From mountains and glaciers to waterfalls and wildlife, there is an epic photo-op for every type of traveler. Whether you want to sit back and take in the views from a rail tour, motorcoach or our self-drive tours, a trip with Gray Line Alaska will provide you plenty of opportunities to capture the perfect keepsake photos.
Visitors can now strike a pose in downtown Anchorage in front of the "Greetings from Alaska" mural. Each letter of the painting by artists Victor Vang and Lisa Beggs was inspired by an Alaska symbol representing the vast culture and wildlife of Alaska.
More photo opportunities in Anchorage come from a hike up Flattop Mountain. Along the hike there are plenty of places to pose with incredible views and scenery overlooking the city.
Travelers spending time at Mt. McKinley Princess Wilderness Lodge can head to the custom-built treehouse (you might recognize it from Animal Planet's "Treehouse Masters") to snap a selfie with the majestic Denali in the background.
Throw a jacket on and say cheese in front of Horsetail Falls in Whittier. The waterfall tumbles down into Whittier Creek and there are multiple places along the trail to snap the perfect new profile picture you've been searching for. The trail is frequently visited and highly groomed.
Hop aboard a Gray Line Alaska motorcoach before boarding a one-hour cruise to celebrate National Selfie Day at Portage Glacier. This popular glacier is located south of Girdwood and is known for its optimal viewing opportunity. Situated in a valley of alpine glaciers, you're sure to see a number of others on your way to the site. Say cheese!
Alaska's wildlife is found in all areas of the state and sightings make for incredible photos. Visitors get the chance to see bears, birds, marine wildlife, moose, Dall sheep, migrating caribou, herds of musk oxen and more. If you want to snap a pic with local wildlife, make sure to follow safety tips and stay a safe distance away. Worried you might not see wildlife on your trip? Make your own luck by visiting the Alaska Wildlife Conservation Center, located just south of Girdwood, and try out their new wolf encounter. A selfie with Drius the white wolf (in the background of course!) is sure to leave friends and families in awe.
See where else Gray Line Alaska can take you this summer!
Back to Blog