Summer roundup: best decks and porches in the Last Frontier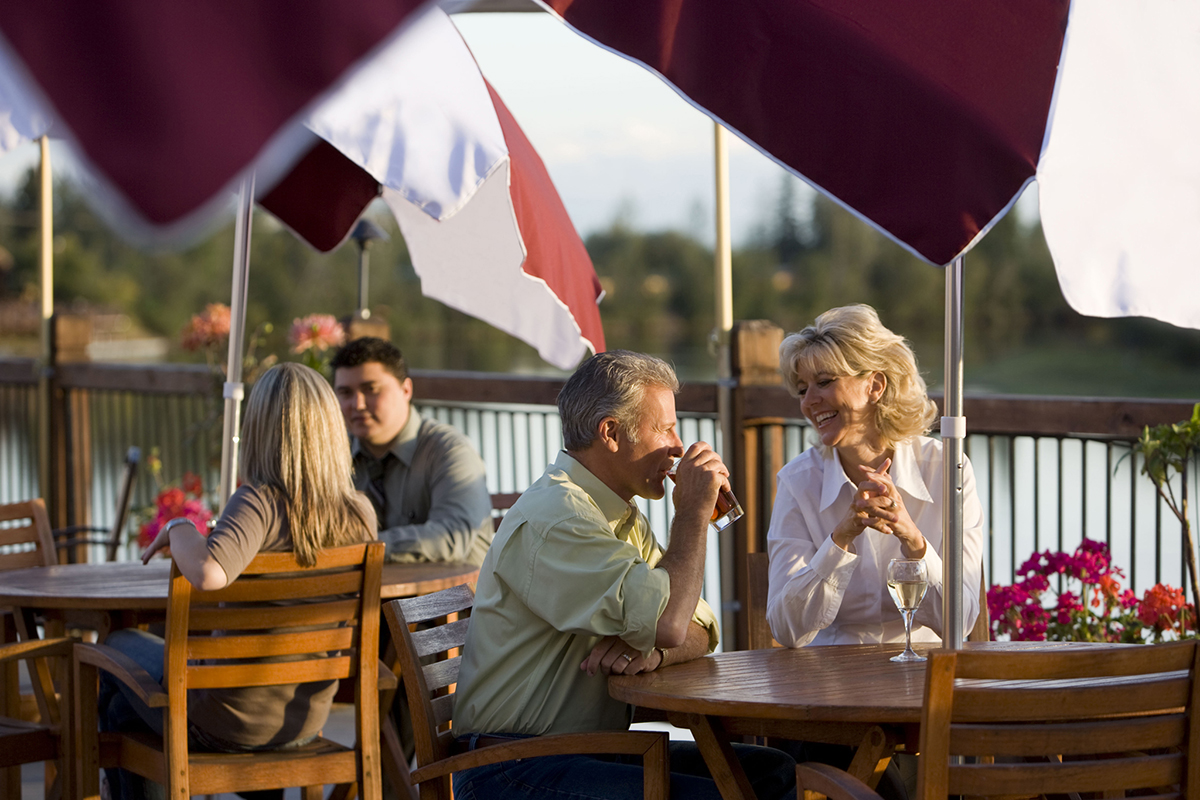 There's just something about enjoying a meal or beer al fresco; it screams summer. Whether it's in your backyard, on a mountaintop after an afternoon hike or out at the lake, frosty beverages and/or snacks plus sunshine and fresh air always equal a good time. This equation can solve a bad day and make a good one even better. Many a lifetime memory has been created against this backdrop, so we'd recommend not letting your Alaska vacation pass by without partaking. One of the best ways to enjoy this is by ordering tasty drinks and treats on any of our favorite decks in the state. Here's a roundup of our top picks – let us know if we've left any winners out! (Pictured: Fairbanks Princess Riverside Lodge deck)
Where: Anchorage
Why: This rooftop deck has fire pits, live music and a great view of urban downtown Anchorage, with a side of the Chugach Mountain Range.
What to order: Try a refreshing mango margarita "slushee"
Where: Talkeetna
Why: Because the outdoor dining area feels like your best friend's backyard, and there's corn hole.
What to order: Pizza. Definitely pizza.
Riverview Deck at the Fairbanks Princess Riverside Lodge
Where: Fairbanks
Why: Sitting on the banks of the Chena River, this deck will make you feel like you're dining on a riverboat.
What to order: Try the miner's crisp made with fresh, seasonal berries and Alaska rhubarb, topped with a walnut brown sugar crumble.
Where: Anchorage
Why: Two words—double decks.
What to order: You're at a brewing company, so try a pint of their Powerline Pass Pale Ale.
Where: Anchorage
Why: What started as a coffee stand has expanded into a beer and wine bar made out of a recycled Conex box on a two-story patio.
What to order: You can get a literal bucket of king crab legs delivered to your table. Start with that.
Back to Blog