Top Travel Apps for your Alaska Vacation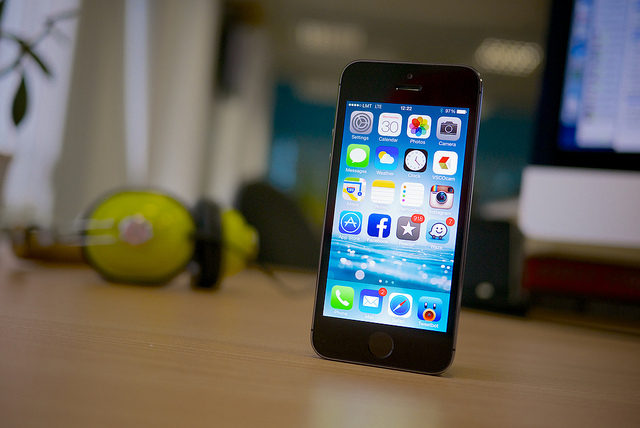 Vacation is a great opportunity to temporarily purge all use of electronic devices, but don't stow away your phone just yet! We've compiled a list of the top most useful Alaska travel apps that will help enhance your experience and contribute to a stress-free vacation. If you are planning on extending your Gray Line tour and traveling independently around the state, or if you'd just like a little added insight, consider downloading one or more of these Alaska-savvy apps.
The Alaska App is a digital expert on all things Alaska. It's the perfect resource, with audio guides recorded by local experts, information about cabin rentals, aerial views of your surroundings and GPS coordinates to hundreds of little-known wildlife viewing locations. You can use The Alaska App to find the best attractions right where you plan to be before and during your trip.
If your Alaska vacation includes a self-driven tour, the Milepost Tour Guide app is a must. Just like having a personal tour guide in your front seat, the app will point out noteworthy attractions along the way. Once you download the route of your choice, the application operates even in areas with little or no cell phone service. The app offers the option of "your route in a glance" to see what's coming up around the corner and the audio feature makes for a completely hands-free experience.
The TravelAlaska app created by the State of Alaska allows users to look up travel services to plan their itineraries as well as access maps with detailed descriptions of what services and attractions are available in a given community. Filled with planning resources, places to stay and things to do, this app is an essential travel companion for anyone spending time in the Last Frontier.
Anchorage, Alaska, was recently named the second-greenest city in the United States; with almost 11,000 acres of parkland, this designation should come as no shock. If you're spending time in Alaska's largest city, the Anchorage Parks app is a great tool to have. When visiting one of the city's 233 parks, you can even receive a virtual stamp on your "Park Passport"; a fun way to get the younger travelers excited about the outdoors.
The Alaska Dining app is a smaller, localized version of the original app created by AmericasCuisine and The Culinary Encyclopedia of America that aggregates information about restaurants across the country. Alaska Dining provides a listing of restaurants in Alaska, complete with high-resolution menus, photos of the food and reservation capabilities. The app lists many restaurants' daily specials, which you can be sure will include a lot of fresh Alaska seafood.
Bonus App: Bathroom Alaska
This no-frills app is perhaps the most useful of all! Use Alaska Bathroom in a time of need to find the closest bathroom to your current location. The app uses your phone's built-in GPS to navigate the fastest route there.
Travel in the 21st century offers a level of convenience like never before. From expert advice to insider secrets, the information available through these apps can elevate your travel experience and give you more time to kick up your feet and relax. Of course, once you're planning is done, make sure to put away your phone once in a while and remember that you're here to see Alaska's breathtaking natural beauty – because there really is no app for that!
Back to Blog