Top Winter Photos from Alaska and the Yukon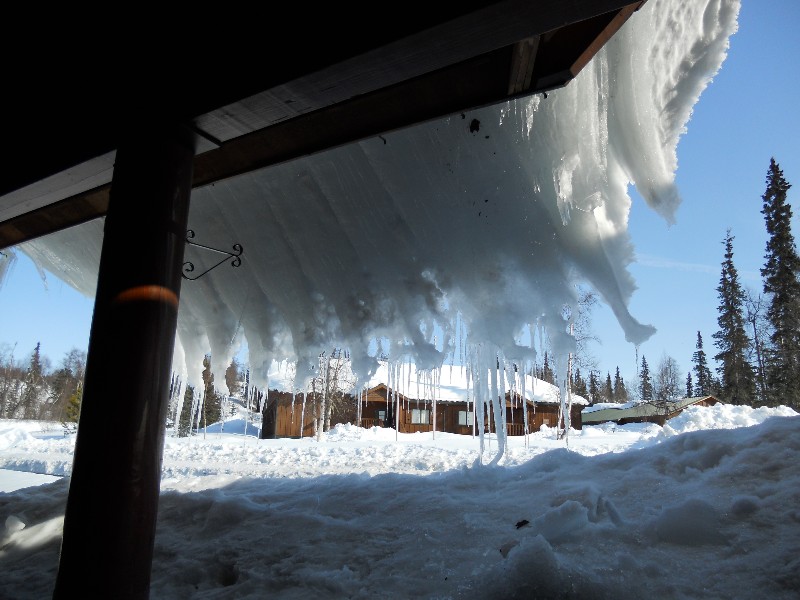 Each year as the seasons change, we like to stop and look back at the beauty of the past season. Alaska and Yukon winters display some of nature's most beautiful sights, from the sparkling bed of snow across the tundra to the dancing colors of the aurora borealis. We put together a short collection of some of Gray Line Alaska staff's favorite photos this winter, capturing some of the North's most gorgeous shots.
Sunset at Turnagain Arm – The breathtaking views of Turnagain Arm can be seen driving south of Anchorage along the Seward Highway. Turnagain Arm is known for its uniquely patterned mudflats, the result of dramatic tides including bore tides. Joshua Cripps, a California photographer, successfully photographed this striking winter sunset across Turnagain Arm, capturing the sunglow behind the mountains with the blue sky peaking out through the clouds.
Northern lights in Fairbanks – The northern lights are a favorite attraction for Alaskans and visitors alike. Created by particles electrically charged by the sun as they enter Earth's atmosphere, the lights, also known as the aurora borealis, offer an everchanging display of colors dancing across the northern horizon. The outskirts of Fairbanks is one of the best locations for viewing the northern lights in winter. Sights such as these make it easier for photographers to spend hours in sub-zero temperatures for a chance at the perfect photo!
Wildlife in the Yukon – Featured in National Geographic, Paul Nicklen's wildlife photography brings nature and animals to life. This photo of a grizzly bear waiting at the riverbed to catch its next meal was taken in Canada's Yukon Territory. Grizzly and black bears spend the winter in hibernation and the need for them to fatten up with food beforehand is crucial to their survival during that time.
Iditarod 2014 – The 2014 Iditarod was one for the books, with winner Dallas Seavey crossing the finish line in record-breaking time: eight days, 14 hours and nine minutes, despite the treacherous weather on the trail! Known as "The Last Great Race," the sled dog race is Alaska's best-known sporting event and draws crowds of spectators, mushers and dogs from around the world. Loren Holmes, a photographer at the Alaska Dispatch, documented mushers and their teams as they crossed the frozen tundra from Anchorage to Nome in March.
Back to Blog