What Alaska region should you visit?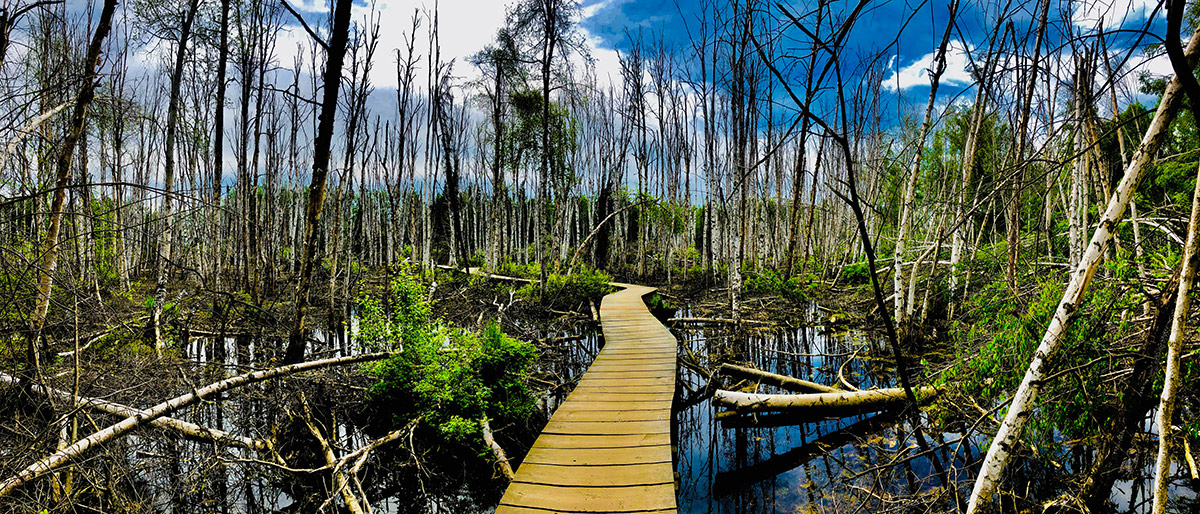 Alaska is much larger than many people realize and it's surprisingly hard to see the whole state in one trip. If you have limited time, picking one community to focus on can help maximize your experience. Take this quiz to see where you should plan your next Alaska vacation.

1. How adventurous are you, on a scale of window shopping to whitewater rafting?
A. Historic riverboat touring
B. Salmon fishing
C. ATV riding
D. Zipline racing
2. What is at the top of your Alaska bucket list?
A. Relaxing in a hot spring
B. Fishing
C. Touring the backcountry
D. Seeing amazing views of Denali
3. Pick one of the following Alaska-grown berries.
A. Blueberry
B. Raspberry
C. Salmonberry
D. Crowberry
4. Pick one of these dishes made with popular Alaska seafood/wildlife.
A. Reindeer sausage breakfast
B. Halibut and chips
C. Smoked salmon dip
D. Caribou chili
5. How do you want to take in the views of Alaska?
A. By vehicle
B. By foot
C. By ATV
D. By jetboat
Mostly A's – Fairbanks
If your answers consisted of mostly A's, Fairbanks is the region for you. The "Golden Heart City" is the second largest city in Alaska and it's perfect for those who want more chill than thrill. Take advantage of the hottest and coldest attractions: A short drive will take you to Chena Hot Springs where you can find some much-needed relaxation. Summers can get hot in the Interior of Alaska, make sure to plan some time to cool off at the Aurora Ice Museum!
Mostly B's – Kenai Peninsula
If you chose mostly B's, head to the Kenai Peninsula! The area is home to some of the best salmon fishing in Alaska, breathtaking glaciers and more. Tour historic Seward to experience picturesque views of the ocean, get up-close and personal with Exit Glacier or take a ride on the back of a dog sled.
Mostly C's – Copper River
If you mostly answered C, plan a trip to the Copper River Valley. This "go big or go home" area is home to rich Athabascan culture and the famous Copper River red salmon. Adventure is endless – tour areas like the historic mining town of Kennicott and wild and scenic backcountry via raft or ATV.
Mostly D's – Talkeetna
If you're mainly looking at D's, spend some time in Talkeetna. This is the spot for thrill seekers – it's the jumping-off point for climbers looking to take on Denail, the highest peak in North America, and there is plenty more adventure where that came from, including ziplining, jet boat tours and more. Explore the vast wilderness that surrounds the community with mining and trapping roots from early pioneer days.
Back to Blog