Which winter sport should you try this season?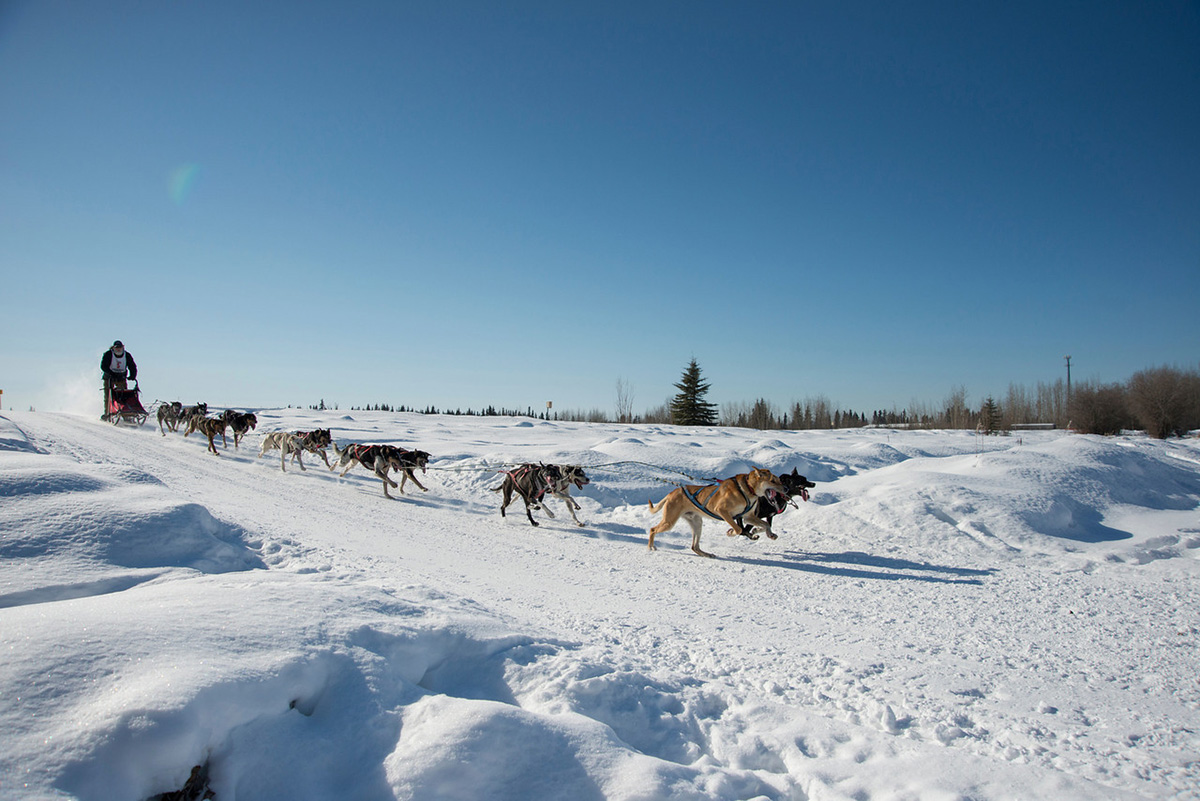 The sun sets early in the middle of an Alaska winter; and, while it's easy to cozy up inside, you're missing out if you aren't trying some of the state's iconic winter sports. These activities will help you stay energized even in the dark of winter, and there's no better way to beat the cold than working up a sweat. If you're not sure what to try, take this quiz to learn which winter sport is the best fit for you.
1. If you could, which super power would you choose?
a. Flying – goodbye forever, traffic.
b. Super speed – you're nearly always in a rush.
c. Invincibility – nothing can bring you down.
d. Mind reading – but only if that covers furry friends, too.
2. How do you confront your problems?
a. Find your balance and power through.
b. Find a way around it – where there's a will, there's (another) way, and you can always dodge your obstacles.
c. Head first – there are no bumps you can't plow through with enough determination.
d. Assemble the team – you can do anything with your loyal pack by your side.
3. Here comes a cold snap – what's your first move?
a. Depart for a weekend away at an idyllic cabin on a frozen lake.
b. Head for the hills – the mountains are the best place to play in the snow.
c. Hit the trails – a little bit of snow won't stop you from adventuring over the river and through the woods.
d. Take your furry companions out for a romp in the snow.
4. How would your friends describe you?
a. Graceful
b. Adrenaline junkie
c. Adventurous
d. Animal lover
5. What's your favorite summer activity?
a. Roller blading – it's the best way to cruise around town.
b. Water skiing – you've got a need for speed.
c. A nice, sunny-day bike ride.
d. Volunteering at the animal shelter – is there anything better than puppy snuggles?
If you answered mostly A, try ice-skating! It's a great way to experience all the beauty of winter. Glide around on one of Alaska's frozen lakes or ponds for a truly magical day.
If you answered mostly B, get yourself a pair of downhill skis. There's nothing quite like the thrill of soaring down a mountainside.
If you answered mostly C, there's a fat tire bike calling your name. The great thing about fat bikes is that their increased traction means that even in snow you can't be stopped!
If you answered mostly D, you need to hop on a dog sled ASAP! Mushing is Alaska's state sport, and there are many tours around the Last Frontier for dog lovers who want to be a part of a tradition that has spanned centuries.
Back to Blog