Back to Fairbanks Tours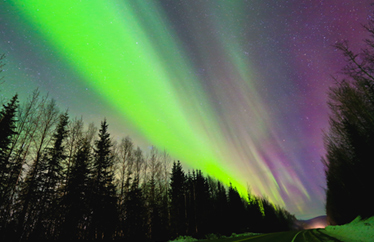 Aurora Viewing Tour
Duration
Approximately 5 hours (includes transfers)
Daily Departures:
August 21 -September 10
10:00pm
Price from
Per Person - $115.95
Easy Activity Level
Family Friendly
Off the Beaten Path
You'll be picked up from your Fairbanks hotel and driven to one of the best viewing locations in the Fairbanks area. Our yurt is carefully selected to ensure that guests can gaze upon the Northern Lights with ease. Outside of Fairbanks and away from the city lights, these wide-open areas ensure a perfect way to take in Alaska's winter sky.
Share the evening with a knowledgeable guides and learn all about these dancing lights. Enjoy the sights from inside the yurt, or even step outside to snap some photographs of the brilliant sky .