Back to Denali Tours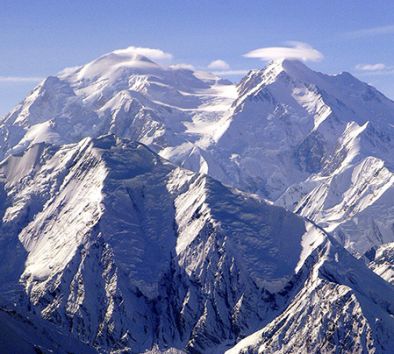 Denali Summit Flight
Duration
Approximately 3 hours
Daily Departures:
May 13 - September 21
8:15am, 2:15pm, 7:30pm
Price from
Per Person - $429.95
Easy Activity Level
Shopping Opportunities
Fly to the summit of Denali (formerly Mt. McKinley) for a one-of-a-kind Alaska experience. Sit back and relax as your fixed wing multi-engine aircraft climbs high above Denali National Park covering miles of untamed wilderness and showcasing eye-popping scenery all along the way. Glide over U-shaped valleys and climb into a thrilling realm of snow-covered pinnacles. And when towering Denali comes into view, you'll learn firsthand why the mountain is called Denali—"The Great One." This gigantic mountain dwarfs all other massifs around it, keeping you glued to the edge of your window seat for one dramatic photo opportunity after another. Feel the excitement only a few mountaineers have experienced—the view from the top of North America's highest peak! This is the ultimate flightseeing tour of Denali!
Special Note
Minimum age is 10. Maximum weight is 340 lbs. An oxygen mask is used on this tour. Anyone with difficulty breathing should not take this flight. All flights are conducted in a nine-passenger, twin engine Piper Navajo Chieftain aircraft. Each guest will have a window seat. Flight time is approximately 1¼ hours.
This tour can only be booked in conjunction with a Gray Line Alaska package. To add this tour to your package, please call 1-888-425-1737.