Back to McKinley, Talkeetna Tours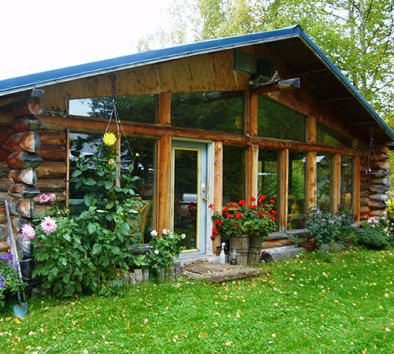 Trapper Creek Homestead Tour
Duration
Approximately 3 hours
Daily Departures:
May 15 - September 20
consult tour desk for departure times
Price from
Per Person - $79.95
Snack Included
Easy Activity Level
Off the Beaten Path
If you've ever wanted to meet a modern day pioneer? Now's your chance! Visit the Porterfield family and their homestead featured in Princess Cruises' 2008 award-winning documentary, The Heart of Alaska, and learn how their frontier spirit is alive and well. As you enjoy coffee and treats, hear their stories of how they lived off the land for five decades of trapping, mining for gold, farming, hunting and home schooling their children. This federal homestead was built in the early 1960s in the shadow of Denali (formerly Mt. McKinley). This tour offers a glimpse into the lifestyle of the early pioneers of Trapper Creek when gold was discovered in 1906 on Cache Creek and prospectors traveled up the Susitna River to Susitna Station. The slow-paced walking tour also includes the homestead's garden and livestock areas and memorable artifacts dating back to the days when Alaska's untamed wilderness was considered "the final frontier."
Special Note
Tour operates subject to meeting a minimum number of participants. Time spent at homestead is approximately 2¼ hours. Tour will operate rain or shine.
This tour can only be booked in conjunction with a Gray Line Alaska package. To add this tour to your package, please call 1-888-425-1737.