Back to Copper River Tours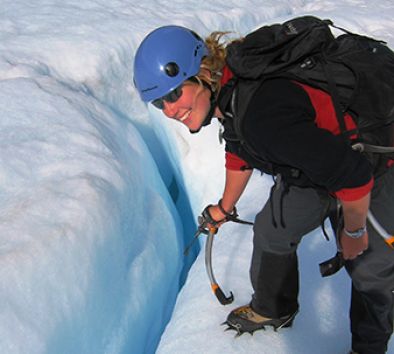 Worthington Glacier Hike
Duration
Approximately 6 1/2 hours
Daily Departures:
June 10 - September 11
10:15am
Price from
Per Person - $159.95
Snack Included
Off the Beaten Path
Strenuous Activity Level
Your excursion into the icy wilderness begins as you van through the spectacular scenery on the way to the Worthington Glacier. You'll meet your experienced guide and receive the proper gear before taking off to hike and explore the many interesting formations of ice. After a snack break, head further up the glacier and take in the expansive views of the Chugach Mountains. Then, hike down the glacier to the parking area and finish the day with a relaxing drive back to the lodge.
Special Note
Minimum age is 12. Maximum weight is 280 lbs. The terrain is fairly steep and uneven requiring you to step over fissures and other obstructions. This is a strenuous hike. Guests with back, neck, knee, heart or mobility problems are not allowed to participate. Box lunch available for additional charge at the lodge. Dress in warm layers. Bring sunscreen and sunglasses. Travel time is approximately 1½ hour each way.
This tour can only be booked in conjunction with a Gray Line Alaska package. To add this tour to your package, please call 1-888-425-1737.