Gray Line Provides New Alaska Travel Options in 2014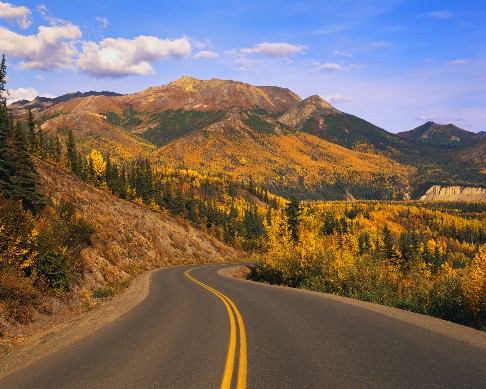 The new year is still a couple of months away; but at Gray Line Alaska we are already excited for what 2014 will bring, including exciting new ways to explore the 49th state and all the wondrous sights and scenes it has to offer. From driving tours to a new escorted tour and more, there are numerous options for guests to choose the package best suited for their travel preferences. Our list of tour packages is always available on our website, but to make things easier, here is a roundup of the newest travel options for 2014.
This summer Gray Line Alaska is letting you take the wheel with three new self-drive packages. The Alaska National Parks Self-Drive Tour will kick off in Anchorage, Alaska's largest city, and explore Kenai Fjords National Park andDenali National Park and Preserve. The Alaska by Car Tour also travels to two of Alaska's national parks, with a cruise to Kenai Fjords National Park and an included Tundra Wilderness Tour in Denali National Park and Preserve. The Grand Circle Self-Drive Tour also begins in Anchorage but heads from there to the edge of Wrangell-St. Elias National Park, the largest national park in the United States. This itinerary includes everything from a Riverboat Discovery ride and gold panning in Fairbanks to rail travel through Denali National Park.
Our escorted tour offerings are expanding as well, providing another perfect option for guests who are looking for a dedicated tour guide to travel with their group across the Great Land. This new escorted tour, which takes guests by motor coach and rail, includes stops at many must-see Alaska locations, such as Portage Glacier, Alaska Wildlife Conservation Center, Wrangell St. Elias National Park, Columbia Glacier, Denali National Park and more. The tour also includes overnight stays at a number of Princess Alaska Lodges, all of which offer top-notch service and spectacular views.
Itineraries for Gray Line Alaska-Yukon Highway Tours are seeing enhancements for 2014 with scheduled air transportation in place of two days of motor coach travel. In conjunction with Holland America Line, Gray Line will now fly guests between Dawson City, Yukon and Fairbanks, Alaska, providing guests with additional time for exploring destinations and participating in excursions. Travelers will also have the option with Alaska-Yukon Highway Tours to stay two nights in Fairbanks, Alaska or Whitehorse, Yukon.
Want to take your package up a notch? Consider the add-on package now available for any Gray Line Alaska trip, which gives visitors a chance to spend a night at the small, upscale Kenai Fjords Wilderness Lodge on secluded Fox Island near Seward. At the lodge, visitors have a range of activities from which to choose, including beach walks guided by National Park rangers and a day cruise to Kenai Fjords National Park for wildlife viewing.
Back to Blog