4 tips for planning a fishing trip to Alaska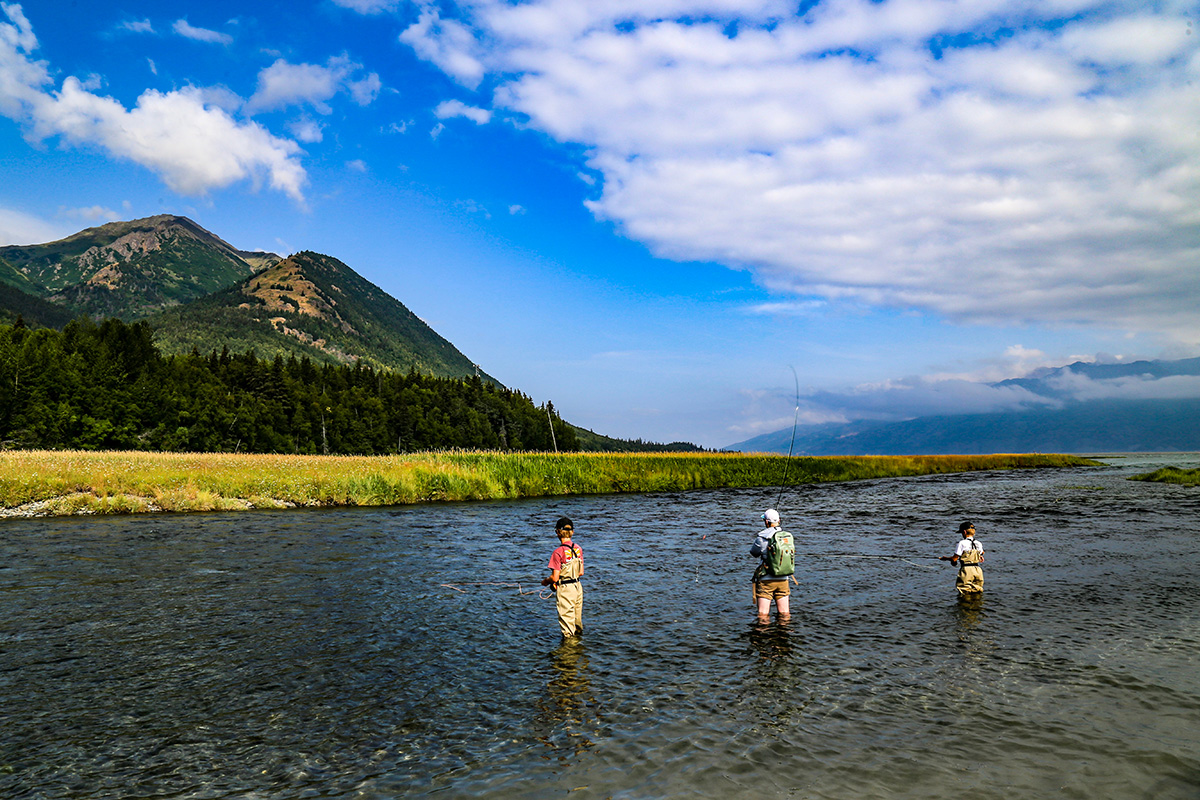 Fancy yourself an angler? If yes, make sure to put a pin in Alaska for your next fishing trip. Alaskan waters are one of the best places to cast your line as they are incredibly diverse and bountiful, with a whopping total of 48 different species of fish across the state. But preparing to go fishing in Alaska doesn't have to be overwhelming! We've got you covered with these four tips so you can easily plan your perfect Alaska fishing trip. 
1. Do Your Research 
It's generally a good idea to plan out your fishing trip to Alaska in advance. Fishing charters and guided tours book up early in the year. Doing your research before you visit (like reading this!) will also help you find the best fit for what you're looking for. There are multiple types of fishing in different regions of the state throughout the year, which makes deciding what type of fish you want to catch an important place to start. 
2. Understand the Different Types of Fish 
Alaska fishing is some of the best in the world. Alaska is known for plenty of types of fish, like halibut, rainbow trout, grayling, and more, but for most, the trophy contender on a visit north is salmon. Salmon fishing in Alaska is a dream for anglers with good reason! Wild Alaska salmon are some of the healthiest and tastiest salmon around. There are five types of salmon in Alaska: king (chinook), sockeye (red), coho (silver), pink (humpback), and chum (dog). These types of salmon run at different points in the summer and fall seasons, so do your research on the best time to come to hook a silver if that's your main goal! 
3. Find the Best Places to Fish 
What you're hoping to catch will determine where you should visit. Southcentral and Southeast Alaska are prime salmon and Alaska halibut fishing, whereas the Interior and parts of Southcentral are perfect for grayling. Gray Line Alaska offers many fishing tour options across the state, including on the Kenai Peninsula, Copper River Valley, and Denali National Park. 
4. Get an Alaska Fishing License 
As a visitor to Alaska, it is important to know what kind of license you need to fish. If you book a guided or chartered tour, your guides can help you through the process of obtaining a license. You'll purchase the license yourself, but they can help you choose which one best suits your plans. If you are not going through a guided or chartered tour, be sure to research which Alaska fishing license is the best fit for you as well as the cost. Remember, anyone in your party who is 16 years of age or older will need one. Licenses can be purchased through tour guides, most bait and tackle stores, and directly from the Alaska Department of Fish and Game. 
Ready to Visit? Book One of Our Favorite Gray Line Alaska Fishing Trips 
Raft down the famous Copper River for a chance to snag a famed Alaska salmon. Gray Line Alaska offers half-day raft tours. Anglers on this trip will reel in kings and reds. 
If you're picturing yourself holding up a big 'ol salmon for the camera, it's about time to visit Alaska! Book your Escorted, Explorer, Self-Drive or Alaska Rail Tour today. 
Back to Blog