8 Delicious Alaska Beers You Have to Try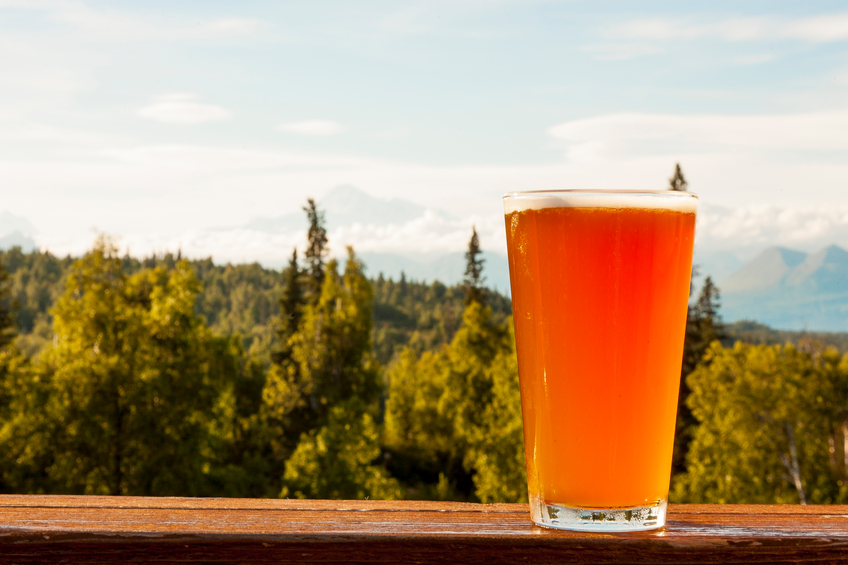 From Spruce Tip Blonde Ale by Skagway Brewing Co. to Roughneck Stout by Kassik's Brewery, Alaska has a wealth of ale to offer. Whether you plan to tour many of Alaska's breweries or just kick back after your outdoor adventures, you have to check out these beers.
The Baranof Island Brewing Co. in Sitka makes its handcrafted beer with water from Blue Lake in the Tongass National Forest, North America's largest temperate rainforest, which is protected from development, offering a pristine water source. The Halibut Point Hefeweizen is named for the Halibut Point Recreation Area, home of the monster-like fish that grows up to 500 pounds and attracts anglers from around the world.
You've been drinking in the scent of those lovely conifers during your trip to Alaska – now, they're in your beer! Skagway Brewing Co. in Skagway takes handpicked Sitka spruce tips and infuses them into this favorite beer that comes with a floral taste and "slightly sticky body." This truly distinct taste was highlighted as part of Draft Magazine's "50 Beers, 50 states" article in 2009.
What started from a home brew kit for a Christmas gift has grown into Kassik's Brewery's seven barrel brew house on the beautiful Kenai Peninsula. Roughneck Stout is the brewery's tribute to the oil workers of Alaska, characterized by the appropriately bold and complex roasted malts.
This coffee porter "melds charismatic dark malt with freshly roasted coffee beans," says the Midnight Sun Brewing Co. in Anchorage, known for special limited-edition, highly flavorful brews like its Alaska's Most Wanted series. Try the Arctic Rhino with delicious desserts like crème brûlée or chocolate or dinners of roasted meats and root vegetables.
Anchorage Brewing Company's White India Pale Ale interpretation includes kumquats, Indian coriander and black peppercorns, paying homage to the spirit of explorers that circumnavigated the globe. Enjoy while stargazing in the Last Frontier, watching for its famous northern lights.
This special hybrid stout at HooDoo Brewing Co. in Fairbanks is touted as an oatmeal-cream cross, brewed with milk sugar and dark-roasted barley for a distinctive sweet coffee taste. The taproom also features classic German beers using old-style ingredients and processes.
This seasonal, light brew with malty sweetness by the Denali Brewing Co. is ideal for sipping in the hot summer sun after your excursion in Denali National Park. The brewpub uses Alaska ingredients whenever possible, and the taproom is a great place to stop on your drive from Anchorage to Denali.
This West Coast style piney and citrusy beer comes from Odd Man Rush Brewing Co. in Eagle River, recently named the best brewery in Alaska by Alaska Business Monthly. That's a pretty good accomplishment for a brewery opened in Sept. 2015.
This list is only just a sample of the specialized, tasty, handcrafted microbrews you will find in Alaska. Wherever you plan your sightseeing experiences in the Great Land, you're sure to find tasty Alaska beers nearby!
Back to Blog