Your definitive guide to packing for a summer Alaska trip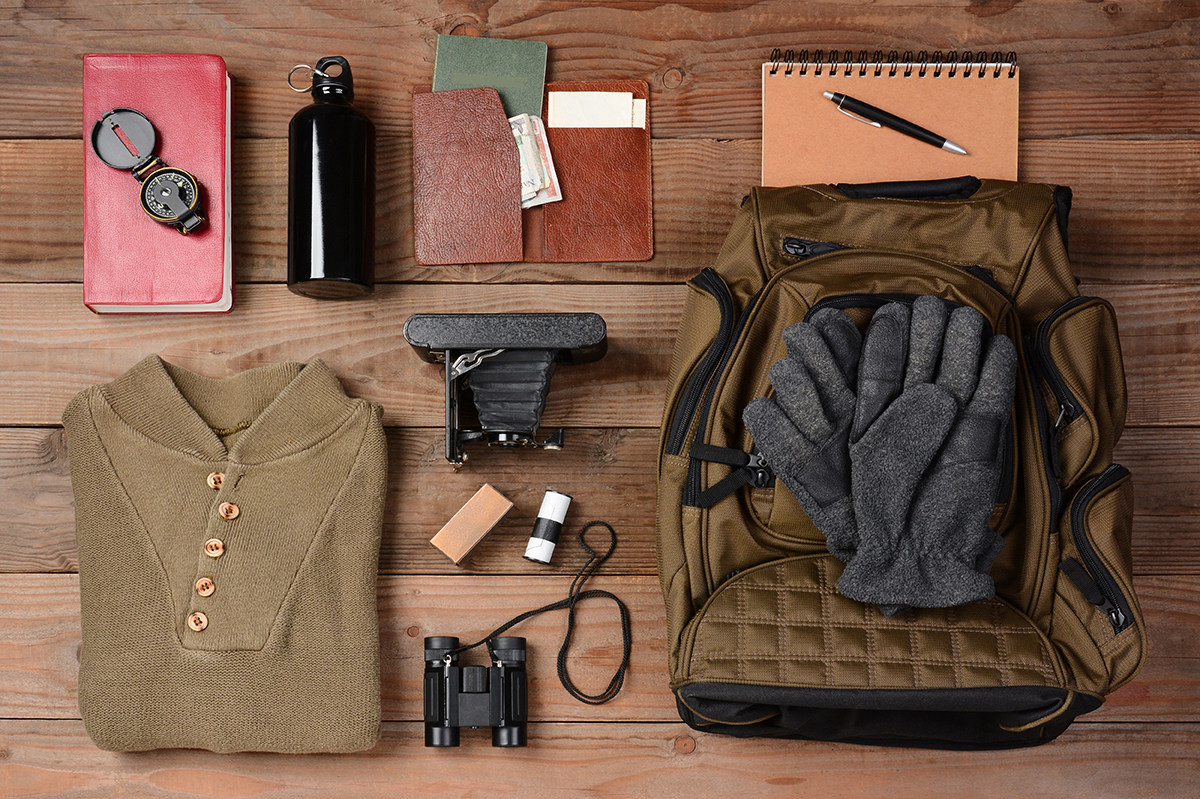 Your Alaska vacation is sure to be unlike any trip you've taken before, so your packing list is bound to be a little unique. There are some items that are simply essential for your trip and we've put together a list so you won't miss a thing!
Whoa, that sun is bright!
Alaska is not dubbed the Land of the Midnight Sun for nothing. Make sure you pack sunglasses, brimmed hats and especially sunscreen! It may not be scorching hot up here around this latitude, but we're pretty close to the sun and you can still get sunburned. The aforementioned hats and the sunglasses are especially important if you plan on being on the water. That sun will reflect all hours of the day and night. Bonus tip: bring your watch; when the sun never goes down it's easy to lose track of time. Although, when you're on vacation, sometimes that's the best part!
It's raining, it's pouring…
We're never quite sure what the weather is going to do, and when you're out for the day on an excursion, things might change once or twice (or more!). We suggest dressing in layers, and make sure at least one of them is waterproof. Some parts of Alaska, namely Southeast, are technically a rainforest climate, so make sure you're comfortable and your things are protected while you're exploring. A rain jacket and some rubber boots are always a good idea and it doesn't hurt to carry a waterproof pack to keep all the important items dry.
On Wednesdays, we wear pink.
Just kidding, we're not "Mean Girls" and there's definitely no dress code up North. When it comes to what to wear, you're going to want to stick to casual and practical. Make sure to bring some shoes with good support. Even if you're not mountain hiking, you're probably going to be doing a lot of walking.
Be prepared.
Carrying a small backpack is a great way to make sure you always have the essential stuff with you. Fill it with bug spray, a small first aid kit and a fishing license (you never know when opportunity might strike and you wouldn't want to miss out). Speaking of prepared, you might as well put a water bottle in there, too. If you're coming to Alaska, you probably already know that we share our space with plenty of wildlife, so freshen up on your "bear aware" knowledge. Bring the binoculars too so you can spot wildlife from a safe distance.
Escape familiar.
The most important thing on this list is adventure. There's plenty to be had and even the views are enough to keep you entertained for hours. Grab your camera, your sketchbook, your notepad or just your thoughts. It's a beautiful world we live in – go forth and explore it!
Back to Blog