Dog Breeds of the Iditarod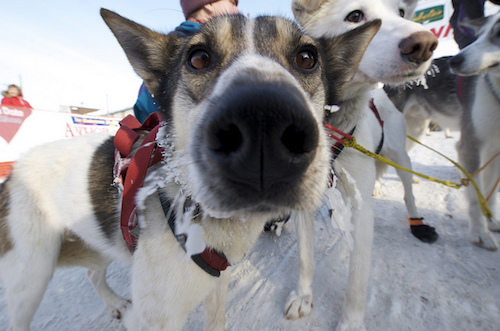 photo by Bering Landbridge National Preserve
Each spring, dozens of teams of dogs embark on one of the toughest races on Earth. Facing a 1,100-mile race across frozen tundra, Iditarod sled dogs team must possess rugged qualities such as speed, endurance – as well as a special kind of spirit – to finish The Last Great Race.
So what kinds of dogs are ready for the long haul? Here's a bit about these special breeds and why Iditarod mushers trust them to lead their sleds across that finish line in Nome.
What it takes to be a sled dog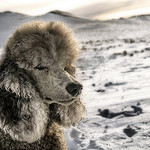 If you think your poodle has what it takes to run the Iditarod, you might be right. Unfortunately, your ambitious curly-haired dreamer has missed its big chance. In the late 1980s and early 1990s, musher John Suter ran dog teams that included poodles. Really.
Now, race rules indicate that "only dogs suitable for arctic travel" are permitted to enter the race. Iditarod officials eventually determined that the poodles' undercoat wasn't right for insulating them against harsh conditions. So, the poodles were out (and those jealous huskies were secretly thrilled.) But Suter and his dogs got their 15 minutes of fame, even appearing on The Tonight Show Starring Johnny Carson.
Now, the Iditarod only allows northern breeds such as the Alaskan malamute, the Siberian husky, or a mixed breed like the Alaskan husky to compete.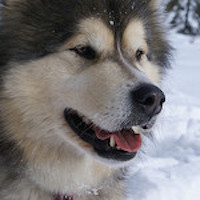 Alaskan malamutes are one of the oldest breed of sled dog, native to Alaska's Arctic. These dogs have a thick coat to protect against the brutally frigid temperatures found along the Iditarod course, and they possess the kind of unending endurance needed to stay in it for the long haul.
Malamutes are built to carry heavy loads over long distances, but aren't really built for speed. Most Iditarod mushers do not use purebred malamutes in the race, though some die-hard enthusiasts have entered malamute teams knowing that faster teams will likely pass them on the trail. One 2014 musher's goal was to capture the "Red Lantern," the prize for the last dog sled team to cross the finish line.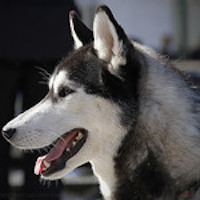 Like their malamute cousins, the friendly and strong Siberian huskies love to exercise, making them natural born runners. They're the traditional Iditarod dogs, and some mushers still choose to run these exuberant canines in the race.
They're strongly pack-oriented, which makes them great team players – after all, no one dog is the star of the Iditarod. Each sled places pairs of dogs in different but equally important positions – starting with lead dogs, which follow musher's directions, and ending with "wheel dogs," which help pull and steer the sled.
But again, Siberian huskies don't possess the kind of race-winning speed found in some of their canine relatives.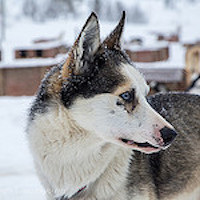 These dogs are the ultimate racing machines, the modern Iditarod dog of choice. They're bred specifically for all the qualities sought in a top canine athlete. A team of researchers studied the genetic lineage of these popular racers and found their ancestry combines qualities of strength, speed, agility and endurance.
Alaskan huskies are descended from breeds including Alaskan malamutes, Siberian huskies, German shorthaired pointers, Salukis and Anatolian shepherds. Some Alaskan husky racers are even bred with wolves. As such, the Alaskan huskies are not recognized by the American Kennel Club as a distinctive breed – but they are largely preferred by Iditarod mushers as the dog most likely to get them across the finish line first.
Want to learn more about sled dogs while you're in Alaska – or even spend some time with them? Visit the home of Iditarod champion Jeff King and see what it's like to work with and care for a prize-winning dog sled team. You can visit an Iditarod musher's dog kennel during a rail tour or try out other tours to experience Alaska's famous sled dogs up close and personal.
Back to Blog