Must-See Spots According to the Locals…of Girdwood, Alaska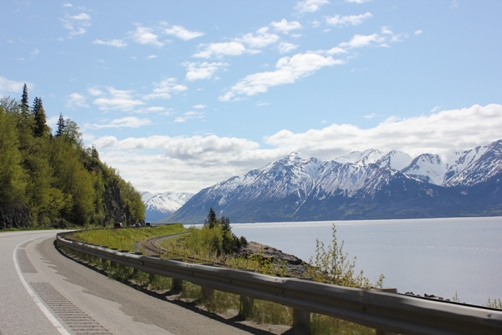 Just a quick 40-minute drive south from Anchorage along the scenic Turnagain Arm sits the cute and quirky town of Girdwood, Alaska. Girdwood rests at the base of Mount Alyeska and is probably best known as the home of Alyeska Resort. But the town they call "The Glacier City" has much more to offer than adrenaline pumping winter sports. Alaskans drive to Girdwood throughout the year to experience first-rate fun, adventure and fine dining. With spectacular day hikes, stunning tram rides, luxury accommodations and excursions that will satisfy all appetites for adventure – Girdwood is a true traveler's paradise.
To pinpoint the reasons why so many visitors choose Girdwood as a destination, we chatted with Amy Quesenberry, marketing manager at Alyeska Resort and 13-year Girdwood resident.
Quesenberry says, "Girdwood is a great place to soak up small town charm and the expansive beauty of the Alaska wilderness without having to drive far from Anchorage or the airport. Girdwood is a great 'base camp' for Alaska summer (or winter!) adventures… with its proximity to Anchorage, three national parks, the Kenai River and Chugach Mountains."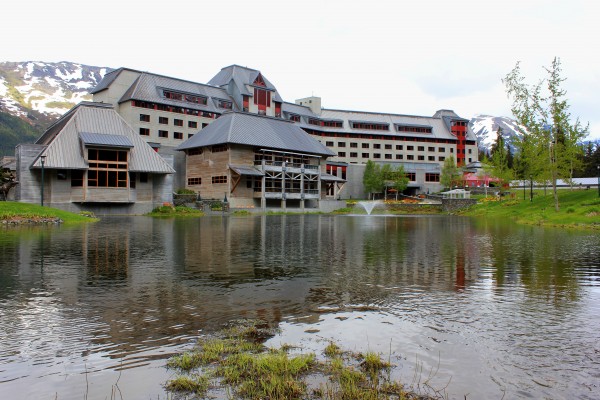 Living in Girdwood for 12 years, Rachel Beissmann also knows quite a bit about activities in the area.
"If you stay at the Hotel Alyeska there are complementary bicycles that you can rent. There's a coastal trail you can take from Girdwood to Bird Creek, surrounded by beautiful views of the Turnagain Arm. Also, the Hotel Alyeska has an amazing spa. The Alaska Glacial Facial was chosen by Shape Magazine as one of the top 10 custom facials in the world!"
If you would like to stretch your legs, Ascending Path offers a 2.5-hour guided excursion of the Winner Creek Trail. On this part of the Historic Iditarod Trail hikers will have the chance to experience North America's most northern rainforest guided by a friendly and knowledgeable naturalist.
Aside from outdoor adventures, Girdwood is also known for its mouth-watering cuisine. Alaskans will drive for hours to enjoy fresh baked bread from The Bake Shop, a pepper steak at the Double Musky or dish of fresh Alaska salmon at Seven Glaciers. And, when you're in town, don't leave without grabbing a few scoops of ice cream at The Ice Cream Shop, which carries homemade Alaska ice cream in such sumptuous flavors as Alaska Wildberry as well as Fireweed and Honey.
No matter the season, whether you seek adventure or first-class relaxation –  travel to Girdwood to experience Alaska's finest resort town.
Back to Blog