Tips for Renting a Car in Alaska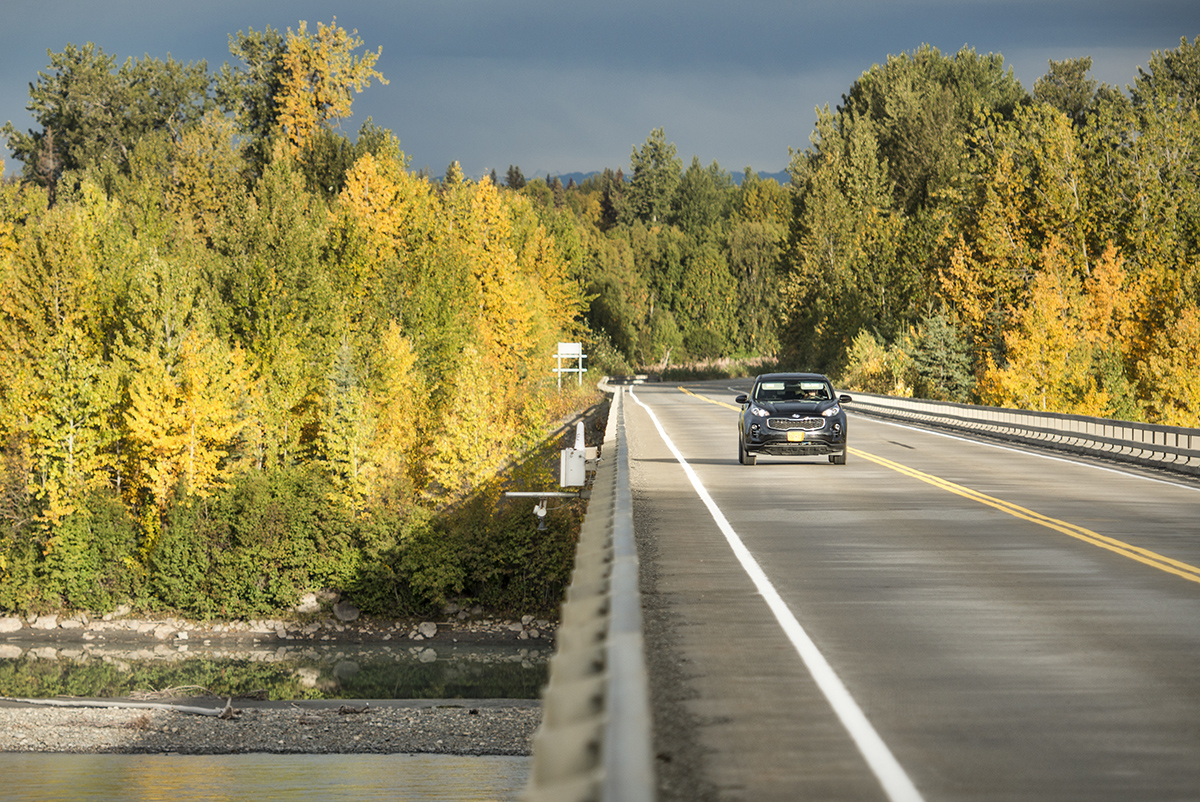 There are a lot of great reasons to rent a car in Alaska. The first being Alaska is vast. The state is just plain huge. If you want to cover the most ground, you'll want to look into a car rental in Alaska. And while Alaska's size may make it seem remote, almost any city you visit will have options for an Alaska car rental.
But planning an entire vacation in a place you've never been can be stressful. And if you're more of an independent explorer, you can feel conflicted on whether to brave it on your own or stick to a guided tour. Alaska is a wild state after all! If you find yourself searching for an Alaska car rental, you've come to the right place for information. Whether you're looking for a car rental in Anchorage, Alaska; a car rental in Fairbanks, Alaska; or a car rental in Kenai, Alaska we've got you covered. Gray Line Alaska offers many self-driving options in addition to traditional tours. Here's why self-driving tours are the way to go for some:
Experience Alaska's national parks
It's hard to beat exploring Alaska's majestic national parks by car. Because Alaska's parks are not all centrally located, a self-driving tour is a great option to see multiple parks in a short amount of time.
Cover more ground
I'm sure you've heard Alaska is bigger than Texas. In fact, you could fit Texas inside Alaska two times. With so much to explore and see, it's often preferable for some to do it on your own time. With a self-driving tour, you can drive from Fairbanks to Denali National Park and Preserve in Alaska's Interior down to Seward on the Kenai Peninsula and everywhere in between.
Enjoy one-on-one time with your partner, family or friends
Alaska's remoteness and remarkable scenery brings people closer together. And nothing says quality time like a road trip. Self-driving tours are a great way to spend time with your loved ones while making memories experiencing the grandeur of Alaska.
If you're ready to explore by car, here are some tips for planning and what to do while here:
Know the requirements. In Alaska, you must be at least 21 years of age to rent a vehicle. Under the age of 25? There will be a fee per day. All drivers must have a valid driver's license, too.
Know your options. In major cities such as Fairbanks, Alaska or Anchorage, Alaska, car rentals are available from your typical rental companies like Budget, Enterprise, Alamo, Hertz and Avis. There are many locally owned options, too.
Know yourself. Planning your vacation doesn't have to be stressful. We can help! If you enjoy both structure and freedom, Gray Line Alaska will handle the car rental for you. We have a variety of tour options: from Fairbanks to the Kenai Peninsula, from Anchorage to Fairbanks, the Grand Circle and a tour of all the top destinations (both north and south) in Alaska.
If you're looking for a true Alaska adventure, then a self-driving tour is the perfect fit. While we love our bus and train tours, we understand the needs of DIY-ers. We're here to help you with your dream Alaska vacation, whatever mode of travel you prefer!
Back to Blog