Seward, Alaska: A Hidden Maritime Gem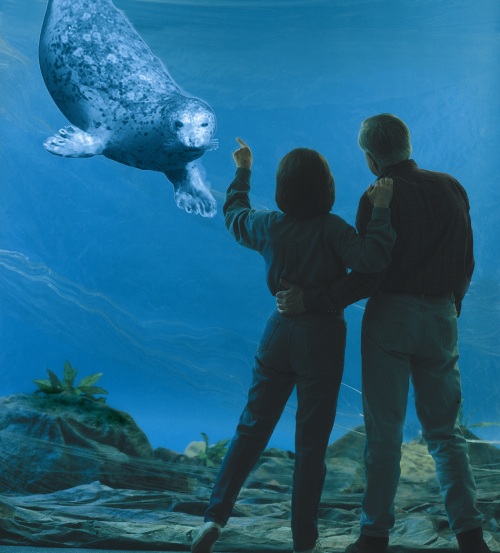 Tucked away in Southcentral Alaska's Resurrection Bay on the Kenai Peninsula, Seward can be the hidden gem of your next Gray Line Alaska adventure. With just about 5,000 people living in the Seward area, this quintessential Alaska town is nestled beneath snow-capped mountains and offers an abundance of opportunities for travelers to experience true Alaska beauty. From Kenai Fjords National Park to local maritime attractions, there are options for everyone in your party.
If you want to capture a wide range of Alaska in a short amount of time be sure to check out the Denali Rail Packages through Gray Line of Alaska, such as the Denali Sampler, which includes rail and coach. Experience a trip up to Denali National Park via rail then head south to Seward via motor coach. During this once-in-a-lifetime excursion, your Gray Line Alaska motor coach will wind its way down the Seward Highway, a National Scenic Byway where the stunning peaks of the Chugach Mountains meet the blue waters of the Turnagain Arm.
Once you arrive in the quaint town of Seward, take a minute to decide which activities strike your fancy. If you're in the mood for some delectable cuisine you are in for a treat with local eateries along the main strip of shops that line the harbor. From fresh Alaska salmon and crab at Ray's Waterfront restaurant to blackened Alaska halibut burritos at the Railway Cantina, Seward boasts many eateries that will leave you longing for more Alaska cuisine.
When you can tear yourself away from the stunning views, be sure to check out the local wares and art on display in various galleries around the harbor. And, no trip to Seward is complete without visiting the Alaska SeaLife Center. Most recently known for the role they played in the caretaking of Mitik and Pakak, the orphaned baby walruses that made headlines across the globe, the Alaska SeaLife Center offers an opportunity for travelers to witness a wide variety of Alaska wildlife in a short period of time.
Gray Line of Alaska also has a short half-day sightseeing tour of Portage Glacier and a three-day, two-night Kenai Fjords Adventure for those looking to spend more time exploring the beautiful wilderness surrounding the Seward area.
Back to Blog