Visiting Alaska in the Winter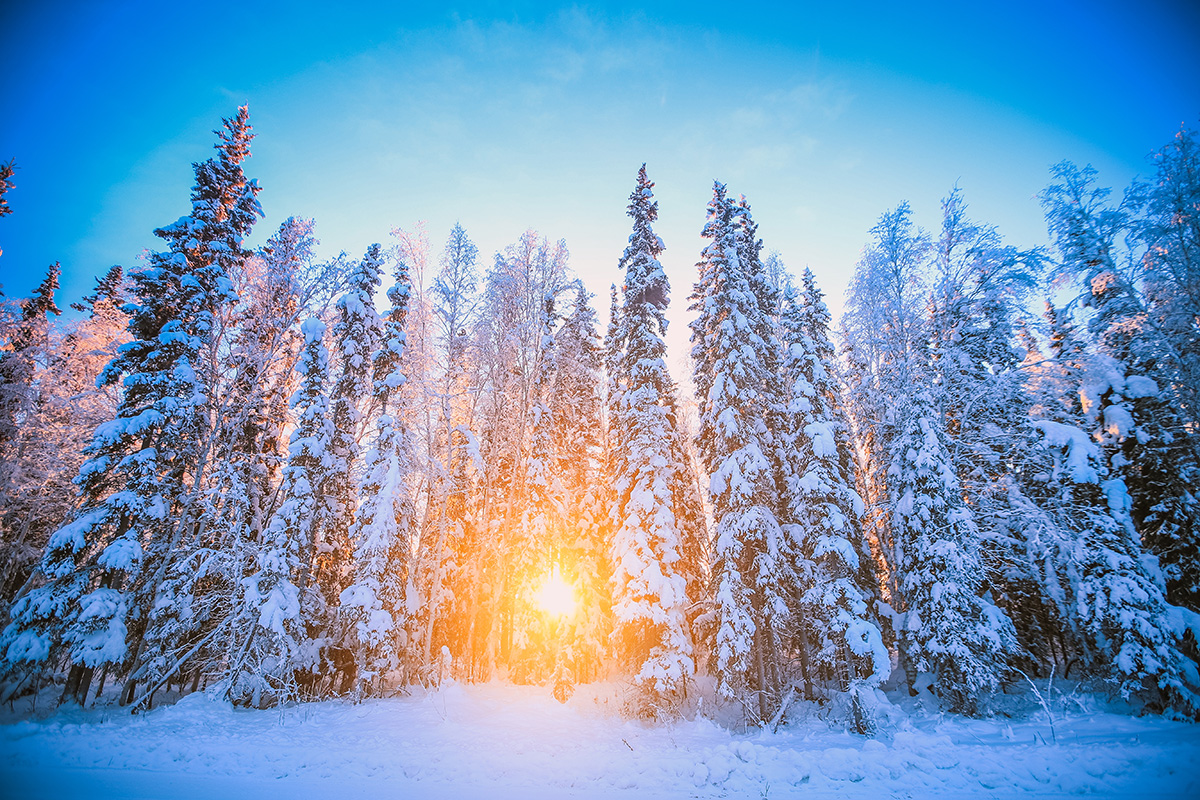 Alaska is every bit as beautiful in the winter as it is cold. But don't let the frozen ground stop you from enjoying the winter wonderland as stunning views and adventure are still possible. If you're ready to experience Alaska in the winter, Gray Line Alaska has the best insider tips on weather patterns, activities and tips on what to pack in order to stay warm!
How cold does Alaska get in the winter?
The winter months in Alaska are roughly October through March. The answer to this question depends on where in Alaska you are — it's a big state! Temperatures and daylight vary from region to region. Some coastal regions hardly fall to single digits. Further into the Interior and Arctic regions, temperatures can drop 30 degrees below zero or more. At any point during these months, locals keep snow boots and plows handy.
What is there to do in Alaska in the winter?
Depending on your travel goals, this can look different from person to person. Here are a couple suggestions on things to do across the state in the winter:
Go aurora hunting — be sure to check the aurora forecast, it's updated daily.
Strap on some ice skates. Many local lakes are cleared off and maintained for people to enjoy.
Ski or snowboard in the back country or a local ski area. For a ski resort experience, check out Alyeska Resort, which boasts the longest double black diamond run in North America. There is a Nordic Spa there too!
Snowshoe through winter wonderlands.
Go ice climbing on a glacier. All skill levels welcome!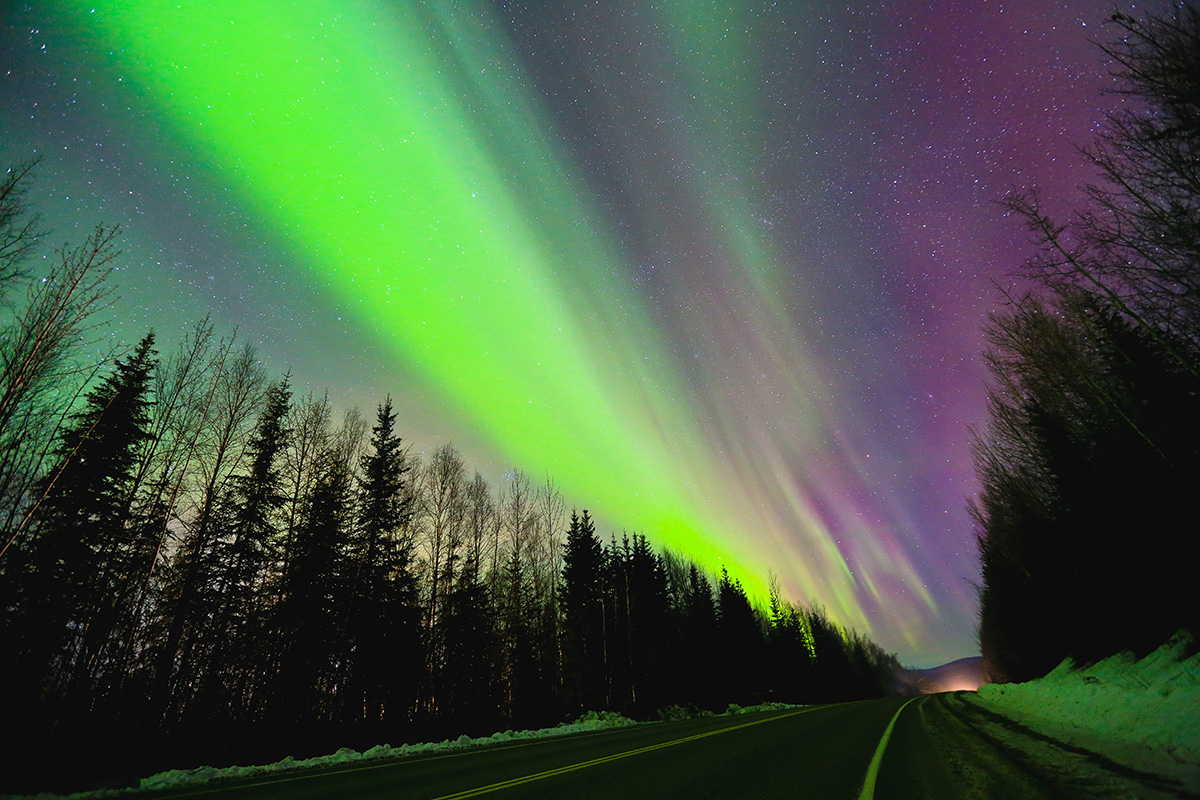 What are tips and tricks for visiting Alaska in the winter?
Map out your top interests and give yourself enough time to enjoy each adventure. There is an abundance of things to see and do in Alaska, but you'll want to make sure you slow down and take it all in. You likely will be sticking to one region of the state. Deciding what you want to do can help you pick where to go, and whether you'd like to venture out for a day trip or two. Once that's decided, put together your itinerary. Check sunrise and sunset times, remember daylight hours are short in the winter!
What should I pack for Alaska in the winter?
Layers are the name of the game! Even if you are spending minimal time outdoors, it is worth it to invest in base layers that will help keep the heat in, wool socks and of course a hat and gloves. The longer you plan to be outside, the more winter layers you will want on. You'll also want to bring a backpack or something to carry extra layers to add or peel off.
Pro tip: if you are someone who tends to get cold, we recommend buying hand and foot warmers to keep that heat close to your body!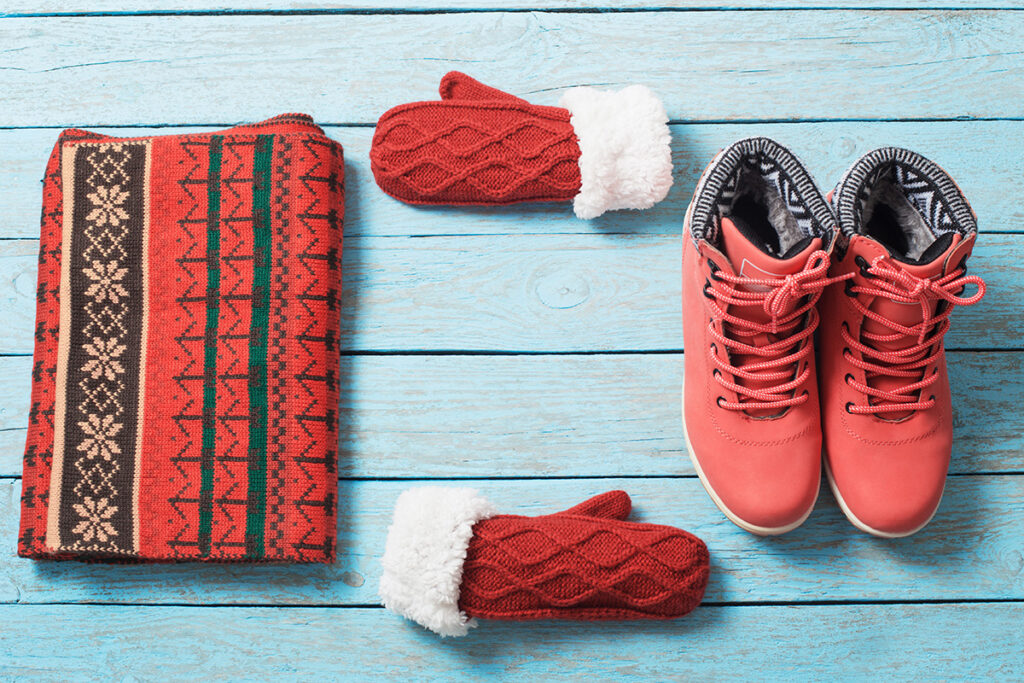 Back to Blog