12 Best Things to Do in Anchorage for Free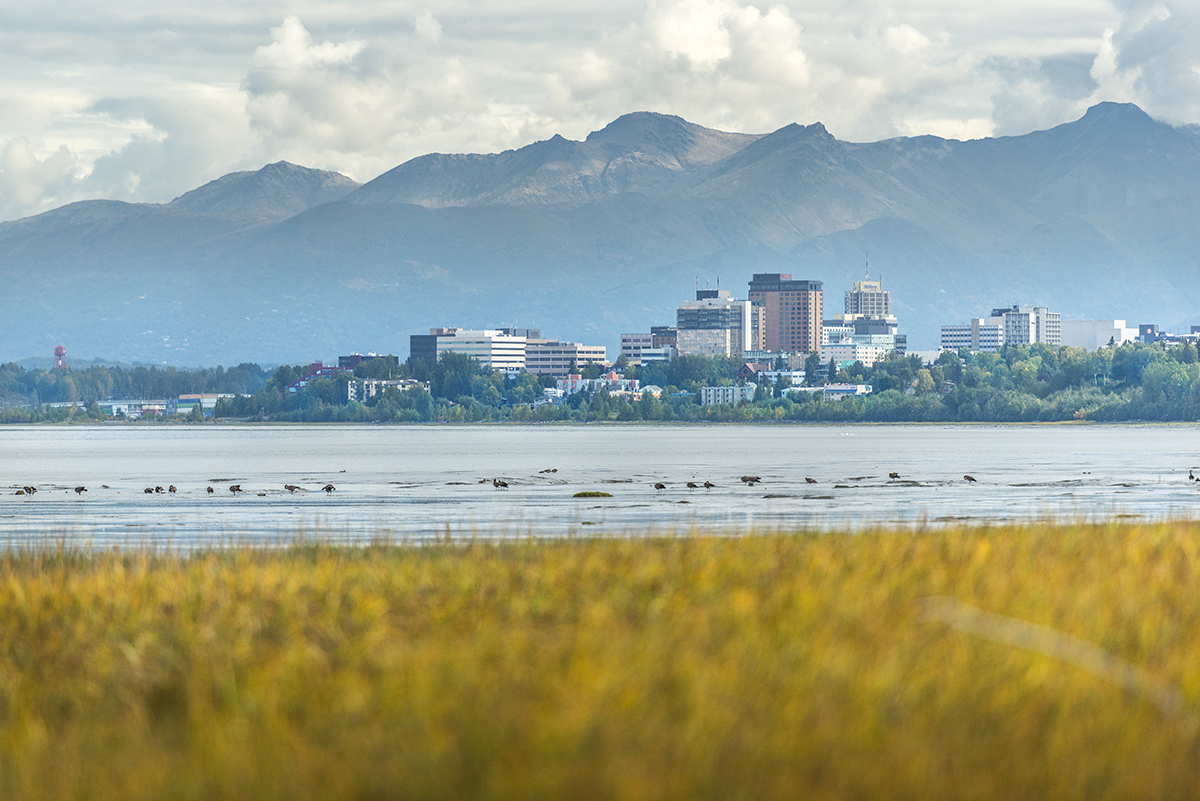 Anchorage, Alaska is best known as a metropolis with unique access to wildlife, a robust trail system and nearby glaciers to explore. With so much to see and do, it can be hard to determine where to spend your time. Have no fear, we're here to help summarize some of the top free things to do in Anchorage.
Wildlife and the great outdoors
1. Alaska Public Lands Information Center
Start your camping or fishing trip off right with a visit to the Alaska Public Lands Information Center. It's filled with fun displays and info on Alaska's national and state parks.
2. Tony Knowles Coastal Trail
Imagine 11 miles of paved walkways with fantastic views that are reserved entirely for walkers, bicyclists, and rollerbladers in the summer, as well as cross-country skiers in the winter. Now set those 11 miles along the coastline of Cook Inlet and you have the Tony Knowles Coastal Trail. Explore a little or a lot, but be prepared to be amazed by the postcard-like setting.

3. Campbell Creek Science Center
The Campbell Creek Science Center is an outdoor science education center located on a 730-acre parcel of public lands featuring diverse wildlife and vegetation. There's something for people of all ages to enjoy at the center, from children's programs to bird walks, team building programs and much more. After spending some time learning, explore the 12 miles of recreational trails in the surrounding park.
4. Ship Creek
Running right through downtown Anchorage, Ship Creek is a local favorite spot for watching the salmon run plus a beautiful city skyline for a backdrop. If you have gear (or want to rent some) and a fishing license, you can even drop a line. To learn more about salmon, check out the nearby William Jack Hernandez Sport Fish Hatchery.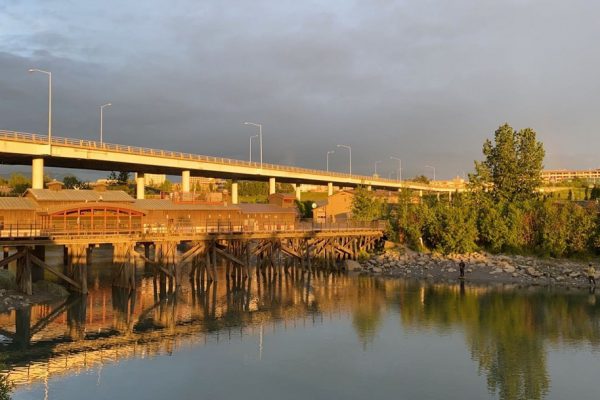 5. Potter Marsh Bird Sanctuary
Head south out of Anchorage on the Seward Highway and before leaving town, you'll come upon the Potter Marsh Bird Sanctuary. This location is described by visitors as a birder's delight. Home to more than 220 species of birds, visitors can enjoy a walk along the boardwalk or visit the wetland habitat. Migrating birds visit in all seasons, which makes this the perfect year-round destination.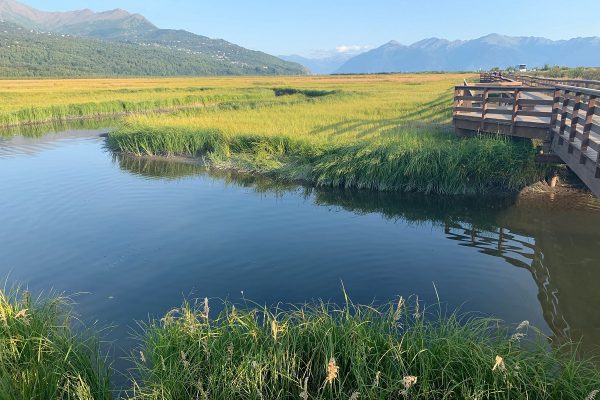 Museums and other cultural offerings
6. Alyeska Roundhouse Museum
Coined as Alaska's only mountaintop museum, the Alyeska Roundhouse Museum features spectacular panoramic views of the surrounding mountains and Turnagain Arm. About 40 miles south of Anchorage in Girdwood, visitors take an aerial tram from Alyeska Resort up to the top of the mountain. Trust us, it's worth it!
7. Eklutna
Heading north, visitors can go to Eklutna, an Alaska Native village known for outdoor recreational opportunities at Eklutna Lake and the iconic Eklutna Historical Park Cemetery, which is a great place to see a blending of Athabascan and Russian Orthodox traditions.
Arts and Entertainment
8. Music in the Park
Music abounds in the summertime with Music in the Park. At noon on Wednesdays, local musicians play at Peratrovich Park next to the Anchorage Visitor Center's log cabin located downtown .
9. First Friday Art Walk
Anchorage art spills out into streets on the first Friday of every month. Galleries and coffee shops open up to share various mediums of art by locals and non-locals alike. Check out Visit Anchorage for listings of what's showing where and when.
10. Lunch on the Lawn
Each summer, the Anchorage Museum hosts Lunch on the Lawn from 11:30 a.m. to 1:30 p.m. featuring live music, outdoor science labs and other family-friendly activities. Bring your own lunch or order food from several local food trucks! Check the Anchorage Museum website for information.
Mix with the Locals
11. Anchorage Market
Every summer weekend, 300 vendors take over seven acres of downtown Anchorage to sell everything from produce to pictures to Alaska Native handmade pieces at the Anchorage Market.
12. Geocaching
Treasure hunting is alive and well with geocaching. Use your GPS or smartphone to find fun clues left by visitors and locals before you. Then add in your own clues for the adventure to continue. Swing by the Anchorage Log Cabin Information Center for a geocaching guide and get hunting!
As a major hub of Alaska life, there are tons of free things to do in Anchorage. It is also a great jumping-off point for day trips full of hiking in the Chugach Mountains or venturing out of the city. No matter what you decide to do, come see the unique mix of scenery and culture for yourself!
If you're looking for a unique and exciting way to travel to or from Anchorage, take a look at our Anchorage rail tour offerings.
Back to Blog