15 Amazing and Unique things to Do in Anchorage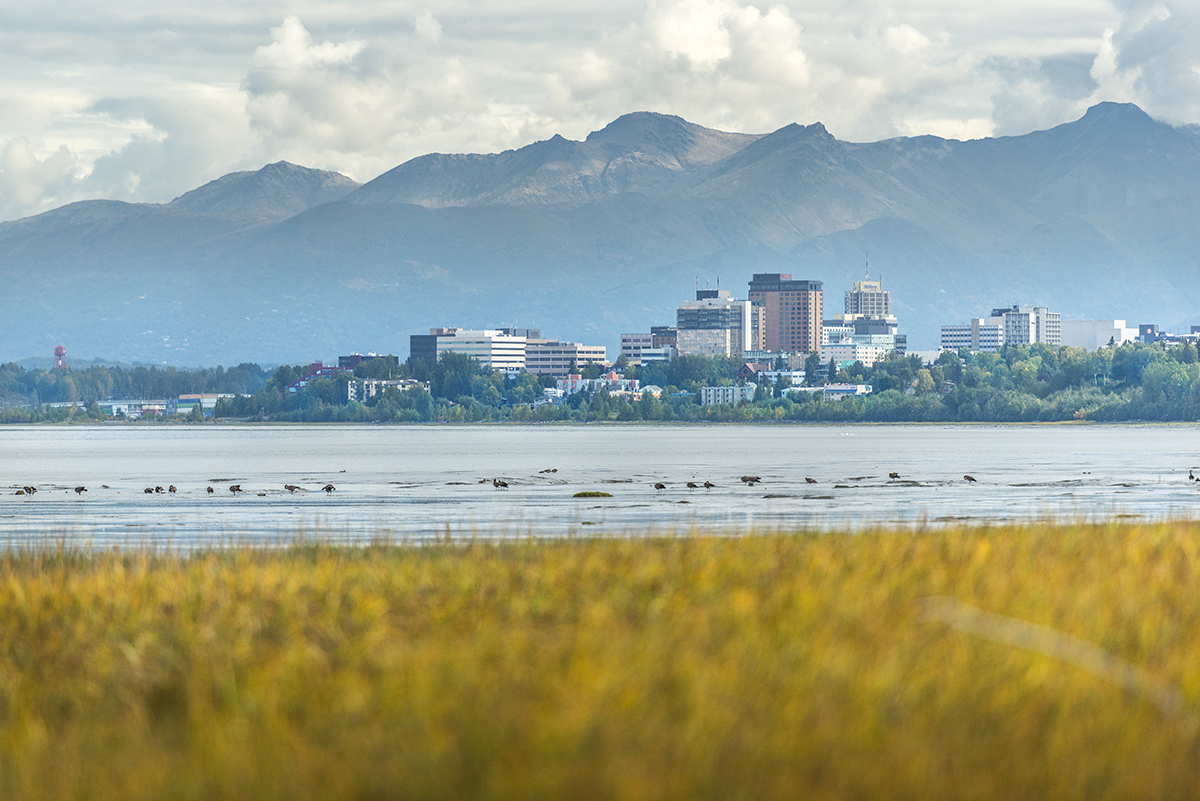 Anchorage is full of fun, exciting, and unique things to do all year long. Since Anchorage was settled in 1914, the city has grown up, and now it's home to nearly 300,000 people. A visit to Anchorage is a highlight of any trip to Alaska and here are 15 of the best things to do in Anchorage to have a fantastic time.
Wildlife and the great outdoors
1. Alaska Public Lands Information Center
Start your camping or fishing trip off right with a visit to the Alaska Public Lands Information Center. It's filled with fun displays and info on Alaska's national and state parks.
2. Tony Knowles Coastal Trail
Imagine 11 miles of paved walkways with fantastic views that are reserved entirely for walkers, bicyclists, and rollerbladers in the summer, as well as cross-country skiers in the winter. Now set those 11 miles along the coastline of Cook Inlet and you have the Tony Knowles Coastal Trail. Explore a little or a lot, but be prepared to be amazed by the postcard-like setting.
3. Campbell Creek Science Center
The Campbell Creek Science Center is an outdoor science education center in the heart of Anchorage. Consider the 740 acres of trails to be your classroom for learning about plants, wildlife and more. There are paths and activities for students of all ages.
4. Ship Creek salmon viewing
Ship Creek, running right through downtown Anchorage, is a favorite local spot for watching the salmon run against a backdrop of the city skyline. This picturesque location is also a good spot to birdwatch. Visit the nearby William Jack Hernandez Sport Fish Hatchery for a closer look at the life cycle of a fish.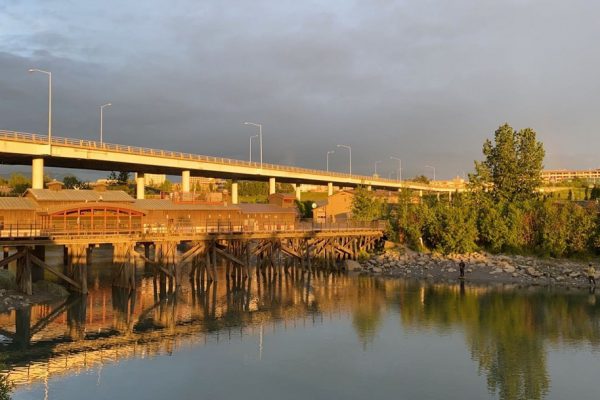 5. Alaska Wildlife Conservation Center
Located 47 miles outside of Anchorage, the Alaska Wildlife Conservation Center is a wildlife refuge where you can see Alaska animals up close. The center is home to moose, bears, wolves, bald eagles and more on over 200 acres. The Center offers educational programs that are fun for the whole family. Gray Line Alaska operates a day tour that includes a visit to the Alaska Wildlife Conservation Center as well as cruise to Portage Glacier.
Museums and other cultural offerings
6. Alaska Trooper Museum
How would you police a wild frontier? Alaska has a long and storied history with law enforcement, including a cooperative agreement with the Canadian Mounties, and the Alaska Trooper Museum tells all the tales. Plus, there's a forensic science camp and a Hudson Hornet.
7. Anchorage Museum
The Anchorage Museum has exhibits centered around arts, history, science and ecology. It is the largest museum in Alaska and it's a unique thing to do indoors with the family when it's raining. The museum features more than 600 artifacts that have been interpreted with help from Native Alaskans. Wells Fargo also sponsors Family Free Days with lectures and hands-on activities for the whole family. Plan ahead to get the most out of your visit.
Arts and Entertainment
8. Music in the Park
Music abounds in the summertime with Music in the Park. At noon on Wednesdays, local musicians play at Peratrovich Park next to the Anchorage Visitor Center's log cabin located downtown .
9. First Friday Art Walk
Anchorage art spills out into streets on the first Friday of every month. Galleries and coffee shops open up to share various mediums of art by locals and non-locals alike. Check out Visit Anchorage for listings of what's showing where and when.
10. Lunch on the Lawn
Each summer, the Anchorage Museum hosts Lunch on the Lawn from 11:30 a.m. to 1:30 p.m. featuring live music, outdoor science labs and other family-friendly activities. Bring your own lunch or order food from several local food trucks! Check the Anchorage Museum website for information.
Mix with the Locals
11. Anchorage Market
Every summer weekend, 300 vendors take over seven acres of downtown Anchorage to sell everything from produce to pictures to Alaska Native handmade pieces at the Anchorage Market.
12. Geocaching
Treasure hunting is alive and well with geocaching. Use your GPS or smartphone to find fun clues left by visitors and locals before you, then add your own clues to the adventure. The Anchorage Log Cabin Information Center offers a geocaching guide.
Travel farther afield
13. Alyeska Roundhouse Museum
Billed as Alaska's only mountaintop museum, the Alyeska Roundhouse Museum features spectacular panoramic views. The museum is a quick 40 miles south of Anchorage. You do have to take the aerial tram at Alyeska Resort to visit, but on a clear day the trip is totally worth it!
14. Potter Marsh Bird Sanctuary
Located in south Anchorage, Potter Marsh Bird Sanctuary is described by visitors as "a birder's delight." Home to 220+ species of birds, visitors can enjoy a walk along the 1,550-foot-long boardwalk or visit the wetland habitat. Migrating birds visit in all seasons, which makes this a great year-round destination.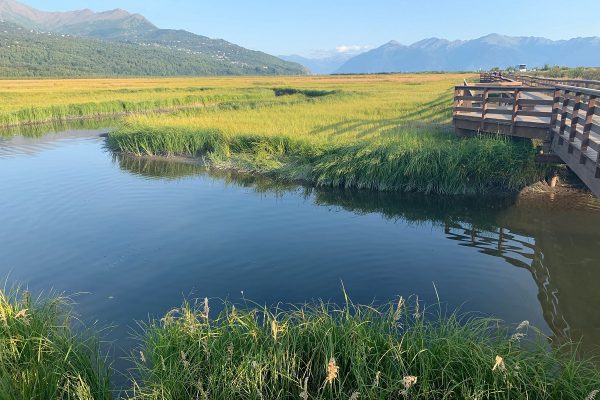 15. Eklutna Village
Just 24 miles north of Anchorage, visitors to Eklutna Village can learn about the Eklutna people. The village is also the oldest inhabited location in the Anchorage area.  Remnants of this can be seen in the cemetery – including spirit houses, a Russian Orthodox church, and visitors center. Donations are appreciated but not required.
Anchorage is not only a major hub of Alaska life, it's also a great jumping-off point for daytrips like hiking in the Chugach Mountains. Visitors also love to head north and explore Denali National Park and Preserve, home to North America's tallest peak Denali, or making a visit south of Anchorage to Portage Glacier or the Kenai Peninsula. Come see the unique mix of scenery and culture for yourself.
Check out the best things to do in Anchorage and explore for yourself on a Gray Line Alaska tour.
Back to Blog