Journey through Denali National Park and Preserve with Gray Line Alaska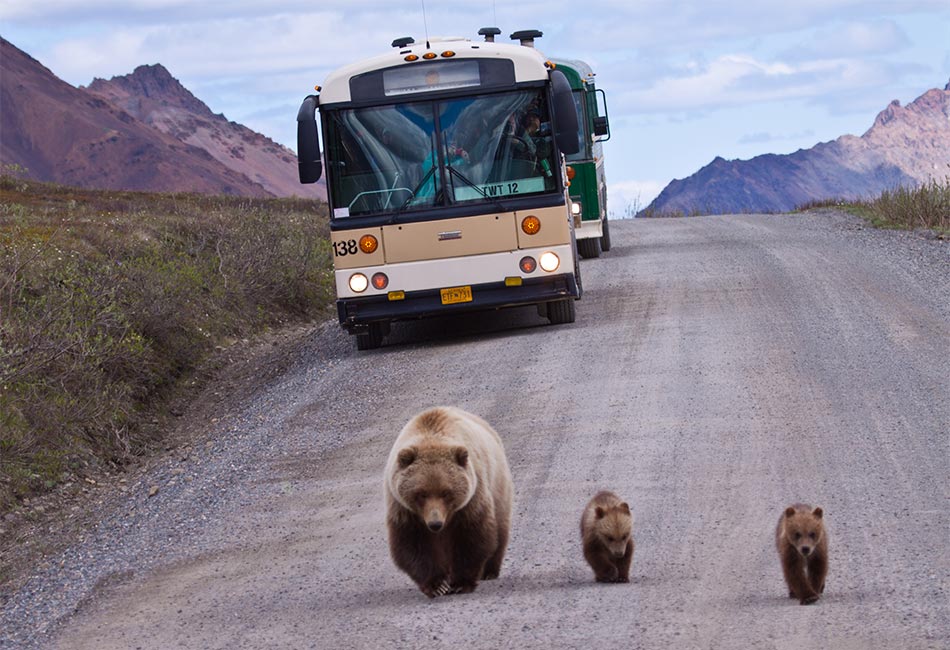 Denali National Park and Preserve is home to some of Alaska's most rugged landscapes and diverse wildlife, and it is also home to North America's tallest peak, Denali. With 6 million acres of pristine wilderness, you can unplug from the daily grind and take part in the unlimited possibilities for adventure.
The summer travel season will be here before we know it, and now is a great time to book a Gray Line Alaska tour. Whether you choose to travel by rail, by motor coach or with our knowledgeable guides on an escorted tour, Denali is a destination that should be part of any dream Alaska vacation.
Close to 400,000 people visit Denali National Park and Preserve each year, and during the summer season the park comes alive with sightseers and adventurers as well as a wide variety of wildlife. Most visitors come in hopes of viewing majestic creatures such as bears, wolves, moose or the elusive lynx, and many yearn to get a glimpse of the 20,320-foot-tall Denali, meaning "high one" in the Alaska Native Koyukon language. But there are plenty of other attractions and activities within the park. Check out our recommendations of the best things to do in Denali.
From late May to early September, the Denali Visitor Center is open daily and offers regularly scheduled activities like ranger talks and hikes for park guests to enjoy. Visit the Murie Science and Learning Center for an educational talk, or head out into the park for a field seminar. For travelers who want to stretch their legs and explore the park on their own, there are many hiking trails in Denali National Park available for all levels and abilities.
Traveling on your own within the park is limited to the first fifteen miles, but tour buses take visitors far past Savage River at Mile 13, and give you the unique opportunity to experience all the expansive panoramic views and wildlife Denali National Park and Preserve provides.
Gray Line Alaska motor coach and rail tours offer guests these one-of-a-kind tours within their itineraries to ensure that you don't miss out on anything that is quintessential Denali. Whether you want to join us for the five-hour Denali Natural History Tour or saddle up for a 50-mile trek into the park's untamed wilderness with our Tundra Wilderness Tour, Gray Line Alaska has you covered! Explore all the options for your Denali adventure with Gray Line this summer.
Back to Blog