Alaska podcasts for your road trip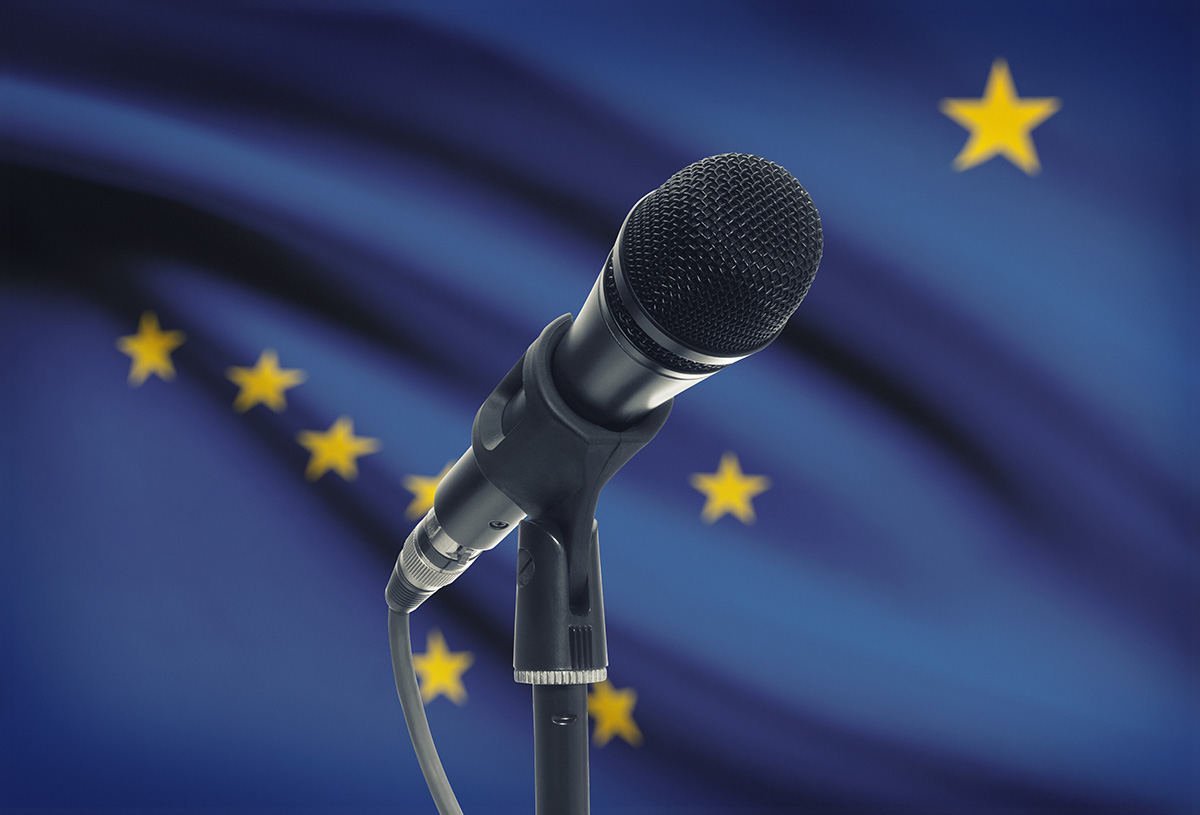 There are enough sights and stops to keep any Alaska drive exciting, but if you'd like to tune into a podcast when you hit the road on your Gray Line Alaska Self-Drive Tour, get an authentic dose with these made-in-Alaska podcasts.
Listen to hear Alex Trokey share stories from the people and places that make Homer, Alaska, and Kachemak Bay the incredible destination that it is. Topics range from food and fishing to the first families that homesteaded in the area and more. Anyone who enjoys this community at the end of the road will appreciate discovering the history and stories of Homer with Trokey.
What does it mean to be Alaskan? If part of the reason you traveled to this state is because of the people you meet here, join Cody Liska as he talks to real Alaskans about what it means to live and work here. Liska uses longform conversations to discover all things Alaskan. Recent conversations have featured ski and skateboard shop Blue & Gold owner Jason Borgstede and ski bum-turned-ER doctor Andy Elsberg.
This podcast is perfect for anyone traveling in Alaska with children. Join James Gaddis and Erin Kirkland (both Alaska parents themselves) who have all the insider knowledge about what kind of Alaska activities are perfect for children. With a focus on learning, they are releasing 30-minute episodes packed with tips and tricks they've learned from their adventures from the Inside Passage to the Arctic. Tune in for all things parenting, travel and life in the 49th state.
If you're planning a hunting trip in Alaska, you have to listen to "Alaska DIY." Join Abe Henderson as he talks about his favorite thing – hunting! In each episode Henderson is joined by accomplished hunters for a conversation about the challenges and thills of hunting various game in Alaska.
"Dark Winter Nights" is produced with the support of University of Alaska Fairbanks Communications and Journalism Department and features true stories told by real Alaskans. Similar to "The Moth" and other storytelling podcasts, stories are recorded live and host Rob Prince walks listeners through each one. Listen in for only-in-Alaska stories.
Alaska Public Media
Do you like to turn into local news to learn about the issues people that shape the place you're visiting? Alaska Public Media produces a number of great podcasts to keep you up to speed on all things Alaska. Tune into "Talk of Alaska" for politics, science, culture and current events or "AK" for quirky news that doesn't make it into traditional news outlets. That's not all! From health to politics to outdoor exploration, there's a podcast for everyone. Check out the full lineup.
Back to Blog