Hassle-free vacationing: The benefits of escorted Gray Line Alaska tours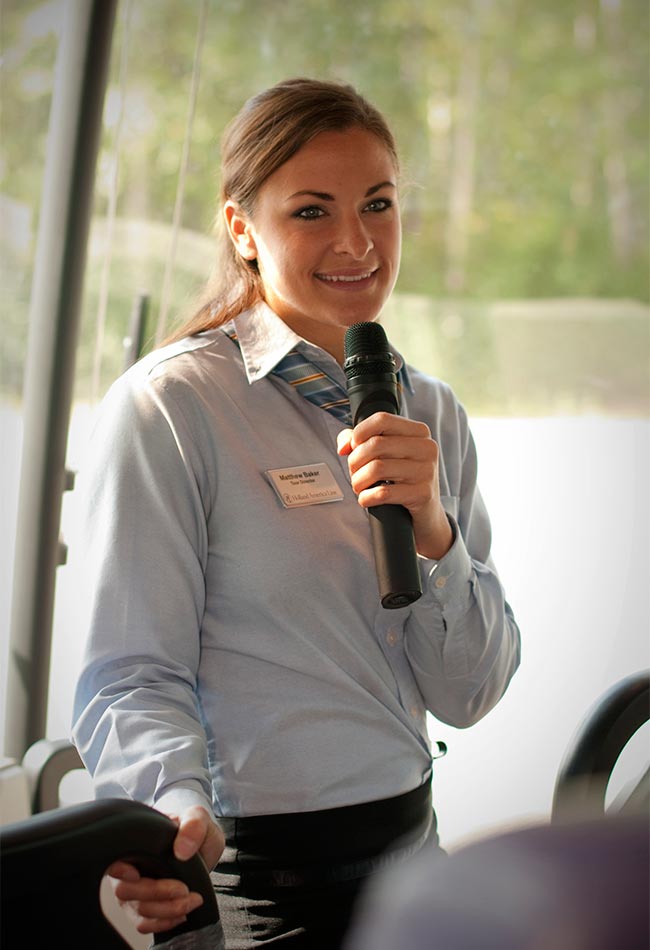 Vacations are meant to be relaxing, stress free and full of adventure. Unfortunately, the stress that often accompanies logistical planning, navigating a foreign state or country and worrying about every tiny detail, can suck the fun out of any trip. Escorted tours with Gray Line Alaska are a great alternative to the chaos of independent vacationing.
Gray Line Alaska offers two fantastic eight-day escorted tour packages that give travelers a chance to explore the wilds of Denali National Park and the wonders of Kenai Fjords National Park, all from the comfort of luxury motor coaches and rail cars and accompanied by a crew of expert Alaska guides. But, don't just take our word for it; spend a couple of minutes reading up on this list we compiled of top reasons why an escorted tour may be the best option for you.
Leave the hassle behind
An escorted tour means all logistical planning is done for you. From booking hotels, itineraries and transportation to lugging baggage and figuring out meals, these details are all laid out and taken care of in advance by our expert travel planners. All you have to do is sit back, relax and enjoy the ride.
Experienced tour directors with a wealth of knowledge about the state and the destinations you will be visiting
From gold rush history to the best burger spots in town, your tour director is a wealth of knowledge when it comes to getting the local scoop, determining what to do during your down time, where to eat and more.
Let the experts tell you where to go
There is no shortage of fun adventures to be had in Alaska, but how do you know which ones to choose? Instead of worrying that you will miss out on something great, let the guides point the way to exciting adventures such as excursions into Denali National Park or a day cruise into Kenai Fjords National Park.
Eyes on the view, not the map
There is no need for you to constantly be staring at a map trying to navigate the cities, towns and highways of Alaska. With a Gray Line escorted tour you can sit back in your motor coach or rail car seat and experience the breathtaking views and wildlife or take a little nap to gear up energy for the next adventure ahead.
Two is company, 30's a fun crowd
On your Gray Line Alaska coach or rail tour you will travel with a group of about 30 like-minded vacationers and will have the opportunity to experience the trip of a lifetime and embark on new friendships. While traveling in a group you'll be invited to participate in special group functions and tours designed specifically with your group in mind. If you already have a group of friends in mind, contact Gray Line Alaska and book a private escorted tour for your group.
Back to Blog