Alaska & Yukon Highlights: Extended Adventure in Fairbanks and Whitehorse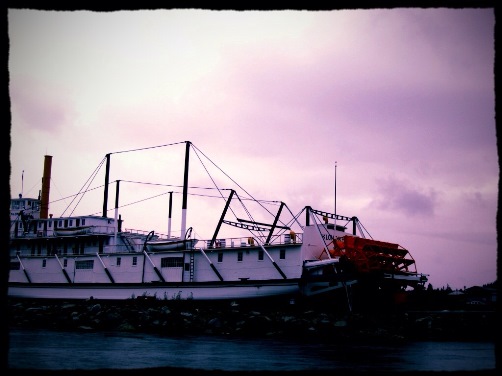 Gray Line Alaska offers a variety of multi-day excursions that allow travelers to experience some of the most exciting destinations in Alaska and Canada through the convenience of a packaged tour. The "Alaska & Yukon Highlights" package takes travelers from Alaska's capital city of Juneau to the Yukon and beyond and provides an option for extended leisure time in Fairbanks, Alaska, or Whitehorse, Yukon. The following is a guide to some of the can't-miss sights and attractions for guests looking to take advantage of down time in either city on this unforgettable international adventure.
Fairbanks
Once a gold rush boomtown, Fairbanks has grown to be the second-largest metropolis in Alaska. Here, rugged adventures for the novice to experienced visitor exist in harmony with city amenities. Looking for an independent outdoor adventure during your leisure time in the Golden Heart city? The White Mountains National Recreation Area located just an hour outside of town and the Chena River State Recreation Area located right in and around Fairbanks offer hiking, biking, kayaking any many more activities for explorers of all ages and levels.
Take in the culture of Interior Alaska on your own at one of several noteworthy museums such as the Aurora Ice Museum, located an hour outside of Fairbanks via rental car or pre-booked shuttle at Chena Hot Springs. Here, sip on a frozen martini at the ice bar after soaking in the hot springs under the crisp, clear sky before returning to town. Another museum worth checking out inside Fairbanks city limits is the Fountainhead Antique Auto Museum, featuring exhibits about Alaska's automobile history, including more than 85 vehicles on display dating back to the turn of the century.
Whitehorse
The city of Whitehorse is aptly referred to as the "Wilderness City" with its surrounding lakes and mountains and the grand Yukon River flowing through town. One way to experience the essence of Yukon Territory's capital is at theYukon Wildlife Preserve, featuring 10 species of northern Canadian mammals such as wood bison, thinhorn sheep, Alaska/Yukon moose, Canadian lynx and elk and more. These majestic creatures are spread over 700 acres, and guests can view them by bus or on walking tours.
Travelers who wish to explore the city's more eclectic offerings can hop aboard the S.S. Klondike National Historic Site of Canada. This replica of the historic riverboat that sank in 1936 offers a glimpse into the history of Whitehorse. Stop in at the Yukon Brewery for a tour and a pint of craft beer after exploring the ship for a tasty end to a day spent exploring at your own pace.
Reserve now and save! Book either of the "Alaska & Yukon Highlights" packages with extended stays in Whitehorse or Fairbanks and save up to $400 per couple when you book before April 30. More information is available here.
Back to Blog