Countdown to the Oscars: Exploring the Alaska-Hollywood Connection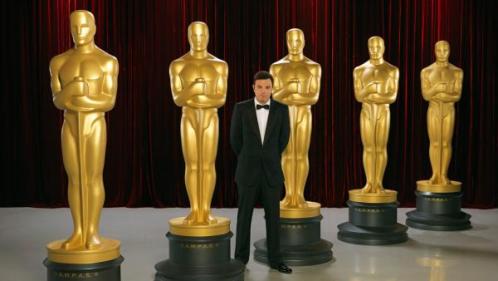 The Oscars are right around the corner, and this got us thinking about the connection that Hollywood has with the Great North. Although Alaska's largest city of Anchorage is 2,338 miles from Los Angeles, Alaska has more in common with the City of Angels than you may think. Check out the varied ties between some of 2013's nominees and the Last Frontier. And the Oscar goes to…
"Lincoln"
A favorite this year of critics and moviegoers alike, Lincoln was nominated for a whopping 12 Academy Awards. We would like to think the film's success was due, at least in part, to David Strathairn's role as Secretary of State William Seward, who is responsible for negotiating the purchase of Alaska from Russia in 1867. At the time the decision was ridiculed as "Seward's Folly," but today Alaska is seen as one of America's crown jewels, offering views and activities found nowhere else in the country. Seward is also the namesake of Seward, Alaska, a perfect location for camping, fishing, hiking, wildlife and glacier viewing. Gray Line Alaska offers many tours from Seward, Alaska which provide you with the opportunity to see the beautiful coastal town for yourself.
"Silver Linings Playbook"
"Silver Linings Playbook" is a quirky romantic comedy starring such superstars as Bradley Cooper, Jennifer Lawrence and Robert Deniro. Before Cooper was shining on the silver screen, he hosted a travel show, "Treks in a Wild World." During his stint as travel host, Cooper visited Alaska to experience hiking above the Arctic Circle in the Gates of the Arctic National Park. If you're looking for your own wild Alaska excursion, check out the "wild world" above the Arctic Circle with our Journey Above the Arctic Circle flight seeing tour, or our Arctic Circle Air Adventure. Both expeditions are available as part of your package with a number of Gray Line itineraries and are filled with the extraordinary sights of the Arctic Circle.
"Beasts of the Southern Wild"
A young girl named Hushpuppy learns to dream and trust despite growing up in a post-apocalyptic, fantasy like wilderness in the film "Beasts of the Southern Wild." Although the beasts in this film are a fantastical portrayal of prehistoric creatures, our Tundra Wilderness Tour introduces you to the history, culture and real "beasts of the northern wild" of Denali National Park, taking you deep into the six million acres of untouched wilderness for fantastic wildlife and Mt. McKinley vistas. Prefer to navigate your own tour? Drive an ATV just outside of the national park as part of our Stampede Wilderness ATV Adventure!
"Life of Pi"
"Life of Pi" is set mostly on a small boat in the Pacific Ocean, and the film's main storyline deals with how the main character Pi interacts with a Bengal tiger. Although the only place you will find a tiger in Alaska is at The Alaska Zoo in Anchorage, the unspoiled wilderness that abounds in Alaska offers visitors the chance to witness a plethora of wildlife. And, with a Gray Line Alaska vacation, there are a wide variety of options for experiencing the spectacular creatures that reside in the 49th state.
"Les Misérables"
Hugh Jackman is nominated for best actor for his performance in "Les Mis" as French convict Jean Valjean. But before Jackman played Valjean he wowed science fiction fans with his portrayal of X-Men's Wolverine. Although Alaska and Canadian wolverines are vastly different than Jackman's Wolverine, they are equally exciting. You can find wolverines in many locations throughout Alaska. While traveling through Alaska and the Yukon, keep your eyes peeled for a stocky furred animal that resembles a small bear.
"Argo"
Directed by Ben Affleck, "Argo" is a dramatization of the joint covert rescue known as the "Canadian Caper." In "Argo," six U.S. Embassy staff escape from an attack and hide in the home of the Canadian ambassador. Gray Line's tours are another example of bringing the U.S. and Canada together, as we have a number of trips that travel through both Canada's Yukon Territory and Alaska. Check out our Alaska and Yukon tours when planning your next vacation.
Back to Blog