Moving and Grooving: What's New in 2015 from Gray Line Alaska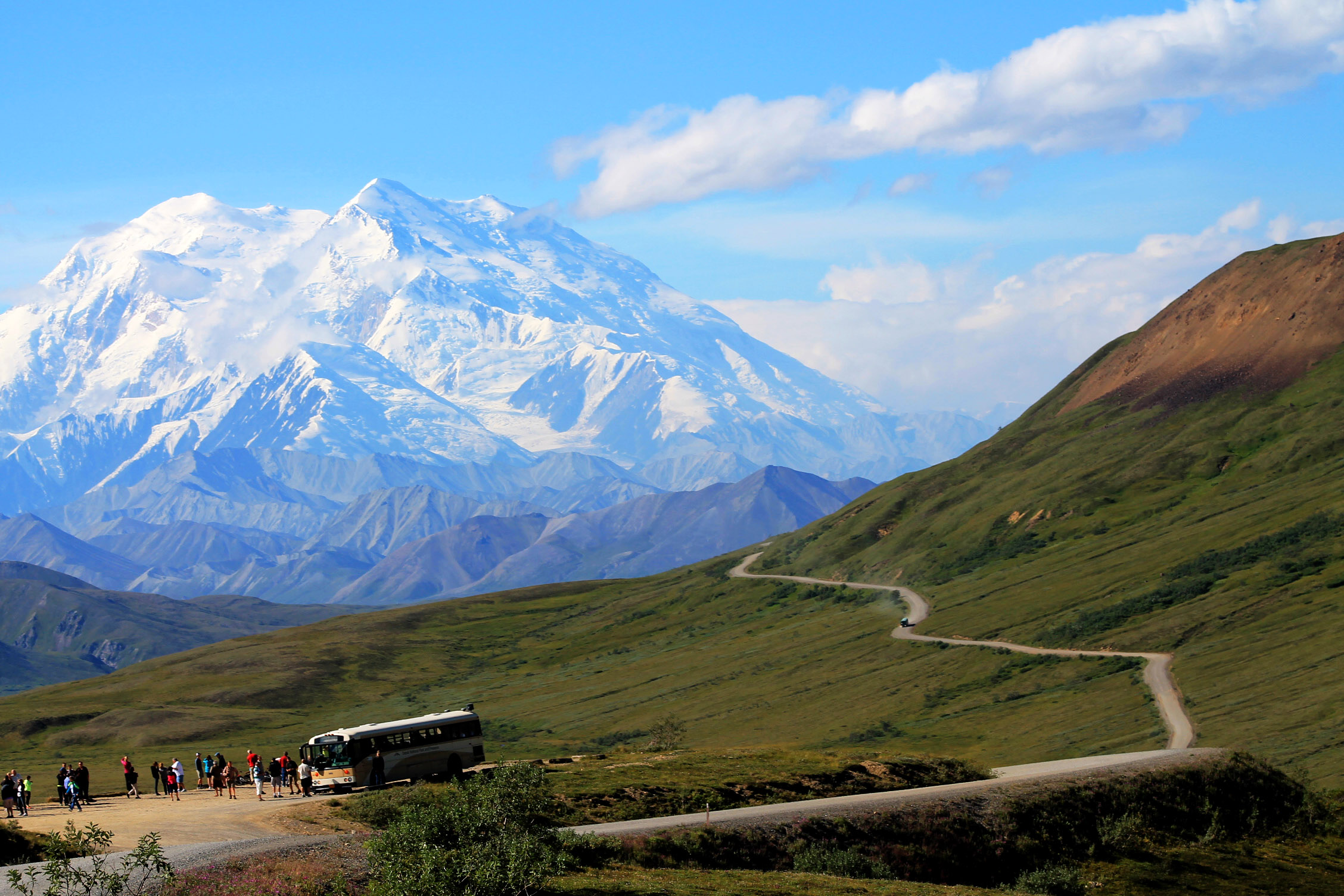 The scent of summer has barely evaporated, winter is not quite around the corner and we're already getting excited for the next summer season. Crazy? Perhaps. But we can't help it. The new 2015 lineup of tours and packages has been announced and we have a few new things in store for you along with all the same favorites from years past.
The newest addition to our line of packages is the Yukon by Car self-drive tour. This is a seven-day, six-night package that starts in Whitehorse, Yukon, and covers ground on both sides of the Alaska-Canada border. Travelers on this tour will make stops in Skagway and Dawson City and experience firsthand some of the towns that still gleam with Klondike Gold Rush history and culture. The Yukon by Car tour joins popular tours in our roster including the Alaska National Parks Self-Drive tour, Alaska by Car tour and the Grand Circle Self-Drive tour. Just a few samplings of the fun activities on these tours are gold panning in Fairbanks, a six-hour glacier cruise in breathtaking Kenai Fjords National Park and an exciting Tundra Wilderness Tour through Denali National Park. These are some of the best ways to see Alaska, if we do say so ourselves.
In addition to the self-drive tour, Gray Line is offering some updates to the Escorted Great Land itinerary. Now starting in Anchorage and ending in Fairbanks (instead of the other way around), this package includes a tour guide that will accompany you the entire way to ensure that you and your group have the best experiences possible. You'll visit iconic Alaska destinations such as Seward, Talkeetna and Denali National Park; embark on a wildlife and glacier-viewing cruise in Kenai Fjords National Park; and pay a visit to Iditarod musher Martin Buser's Happy Trails Kennels, among other adventures. All the while you'll be staying at various Princess Alaska Lodges, known for great service, luxurious comfort and astonishing views.
Gray Line's Denali rail tours are always a popular mode of travel around the Last Frontier. Some of the most stunning sights of Alaska's backcountry wilderness can be seen from a deluxe glass-domed railcar or the outside deck of the historic Alaska Railroad. Under the Explorer Tours category, find an assortment of packages that combine travel by rail and motor coach with opportunities for wildlife viewing, glacier cruises, sightseeing and outdoor exploration.
If you're just looking for a little side dish to your existing Alaska trip, we have a wide range of daily excursions in Anchorage, Denali and Fairbanks—from city tours, riverboat cruises and gold panning to dog sledding, helicopter rides and exploration of Alaska's Native culture.
Bookings for 2015 have officially begun! Why wait to give yourself a Christmas gift? From now through Nov. 30, 2014, early-bird travelers can take advantage of a $600 discount per couple on any tour six days or longer. We can't wait to see you!
Back to Blog