Why 2016 is the Year to Cross Alaska Off Your Bucket List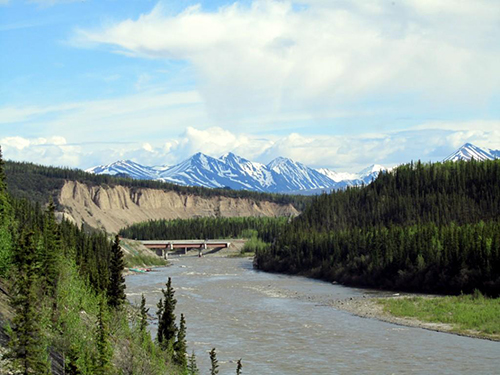 Have you had the Last Frontier on your travel bucket list for a long time? Glaciers, mountains and wildlife will hold their appeal for years to come, but we're here to tell you why 2016 is the year to finally cross "traveling to Alaska" off that list.
For starters, August 25, 2016, is the 100th birthday of the National Park Service and you'd be hard pressed to find a better place to celebrate. Alaska has more national park sites than you can count on all your fingers and toes and because of the state's vast and diverse landscape, each park is deserving of an individual visit.
With Gray Line Alaska tours, you can easily see multiple national parks in one trip. In your very own rental car, you can head to Denali National Park for a Tundra Wilderness Tour with the chance to see bears, moose and wolves, rugged mountains and lush greenery, before driving down the Parks Highway all the way to Seward. In Seward, spend the day on the Kenai Fjords National Park Cruise amidst marine wildlife, sparkling waters and snow-capped mountains.
Guests can also choose the escorted Alaska National Parks tour, with nine days and eight nights of rail and coach travel through three of Alaska's national parks. Having a guide take you through your Alaska journey can elevate the experience and leave you with an abundance of knowledge about the country's 49th state. This tour takes care of all the logistics for you, leaving you with the single task of having an unforgettable time.
If you'd like to add a little adventure to your tour, or are simply looking for an extra day trip, Gray Line can set you up with a helicopter ride, a horse-drawn wagon ride, a wilderness Hummer tour and even a jet boat safari. And now, on trips booked before Nov. 30, 2015, travelers can save $600 per couple on tours lasting 6 days or more. So really, what are you waiting for?
Back to Blog