6 Best Day Trips from Anchorage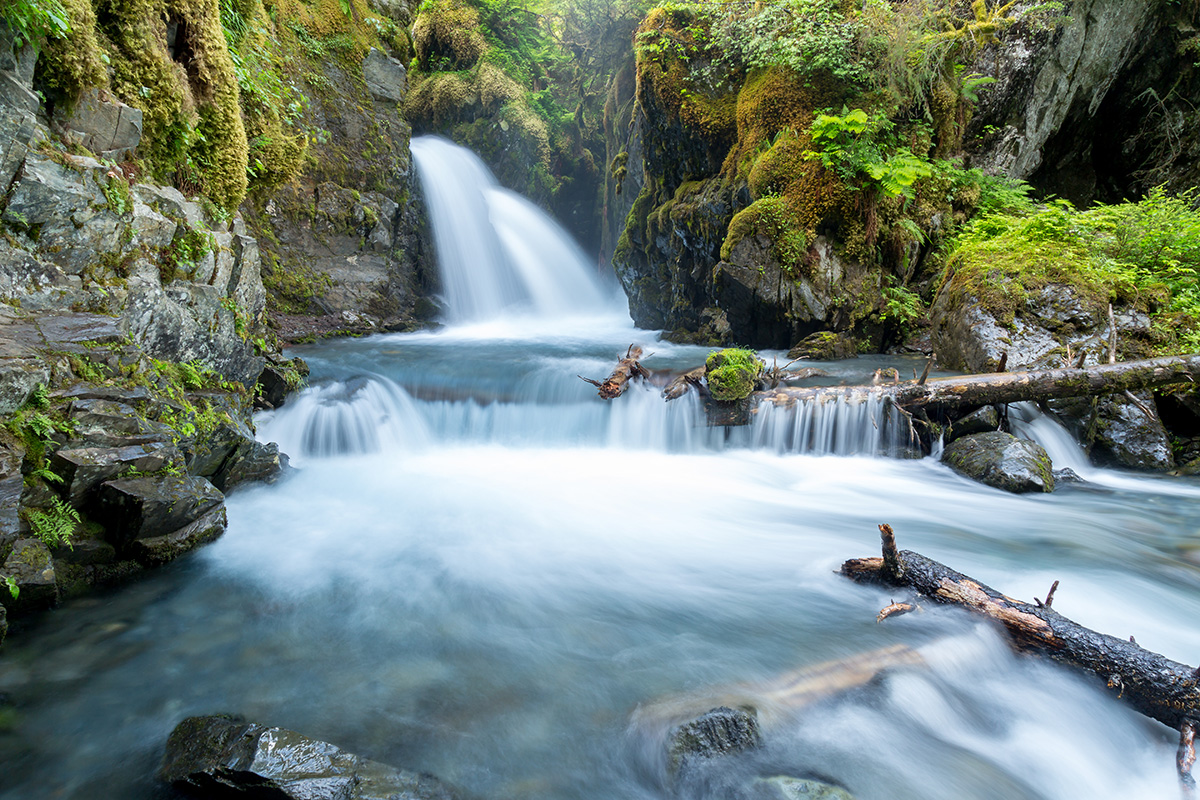 Alaska is a big state and there is lots to enjoy! When you're planning your trip, be sure to consider scheduling a day trip or two so you can see and do more while you're here. Anchorage is a great place to set up a home base because opportunities for exploration can be found in any direction. Once you've explored all that Anchorage has to offer, take off north or south for more mountain views, more activities like fishing and glacier viewing and so many opportunities for exploration!
1. Portage Glacier
Picture vibrant blue ice and beautiful scenery, that's what you can enjoy with a day trip to Portage Glacier. Hop aboard the Portage Glacier Cruise to spend the afternoon enjoying beautiful views of one of Alaska's most-visited attractions. The cruise is one hour in duration and has five departure times throughout the day. The cruise operates mid-May through mid-September so there are plenty of opportunities to get up close and personal with this historic glacier. The tour includes onboard narration, topside deck views and a fully-enclosed heated cabin.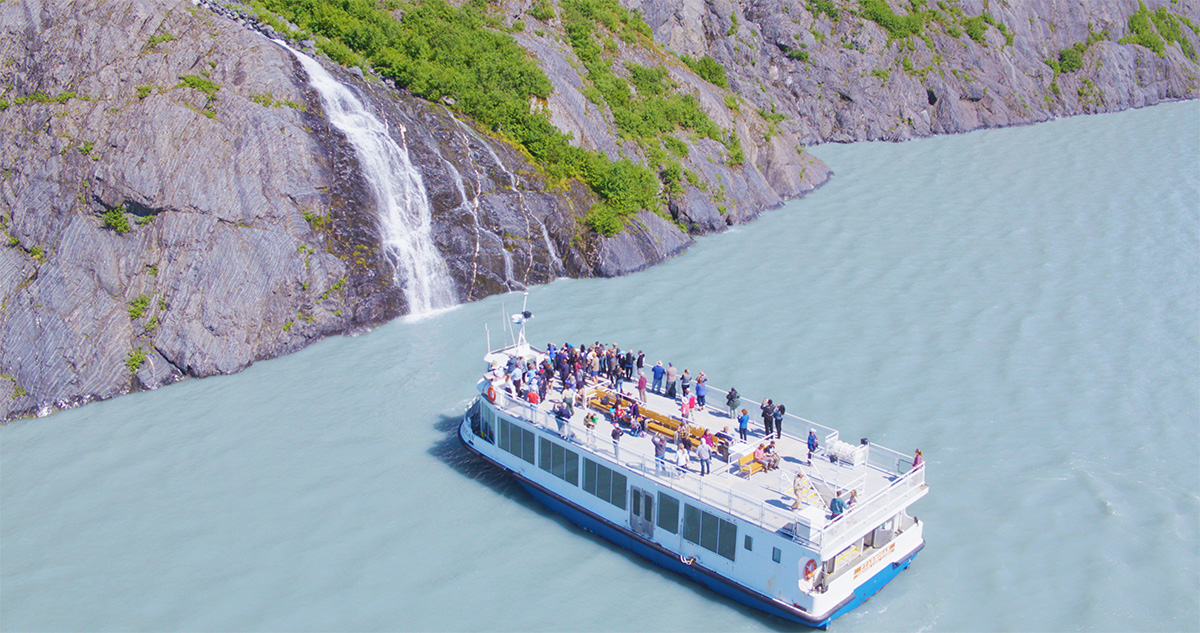 2. Girdwood
Just south of Anchorage, you can find the small ski town of Girdwood. Enjoy beautiful trails like the Winner Creek Trail and Virgin Creek Falls (pictured at top) and then fill up at one of the community's many dining establishments! Whether you're craving sushi, burgers, steaks, Cajun cuisine and more, you're sure to find something to satisfy your tastebuds. After dinner, enjoy a pint or pick up a growler at Girdwood Brewing Company.  
3. Alaska Wildlife Conservation Center
Many species call this state home and the Alaska Wildlife Conservation Center is dedicated to preserving Alaska's wildlife. The sanctuary sits on 200 acres and provides a home to moose, wolves, bears and more. You can see the animals up close on foot or by car. Special tours are offered that allow visitors to get an even closer look at the furry residents while participating in their feedings.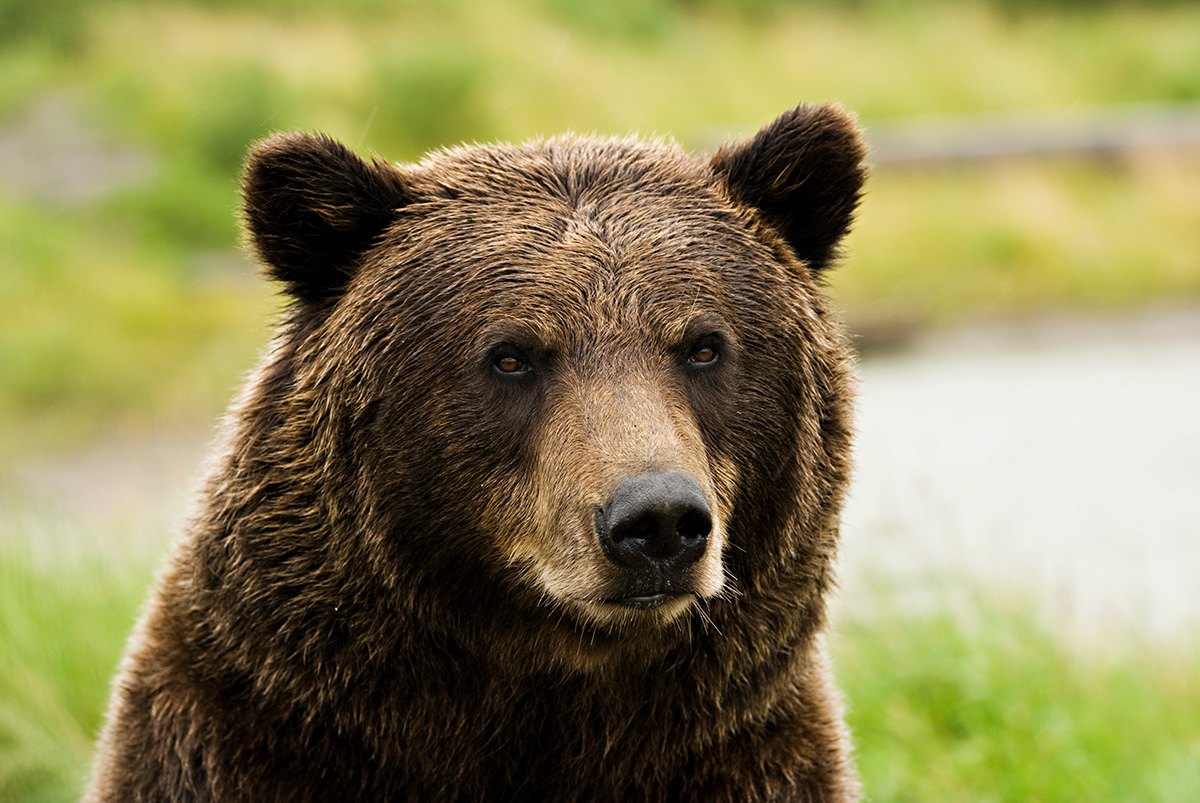 4. Downtown Talkeetna
Talkeetna is a quaint community with a downtown scene of charming gift shops, guiding services, old-school saloons, restaurants and the famous Denali Brewing Company. In the summertime in Talkeetna, Main Street fills with visitors from all around who come to enjoy all that Talkeetna has to offer including the historic buildings, charismatic art galleries and views of Denali — the tallest mountain in North America.
5. Eklutna Lake
This popular and historical recreational area is an excellent destination for when you want to enjoy a lakeside activity next to glacial waters with trails stretching more than 15 miles. You can rent bikes or ATVs to explore the shorelines and surrounding mountains. Activities on Eklutna Lake, like kayaking, are also available but try not to fall in — this water is COLD!
6. Hatcher Pass
Hatcher Pass isn't a town, it's a winding road running through the mountains between Willow and Palmer. There is plenty to do in this area, such as hiking, biking, berry picking and exploring. In Hatcher Pass, visitors can also see an old, abandoned gold mine spread across the valley. Learn more about the mine's history and explore the structures at Independence Mine State Historical Park.
Mark Your Calendar Now!
Planning for a day trip gives you an opportunity to take a trip within a trip and experience more of the beauty Alaska has to offer. No matter which direction you go, you're sure to find more to enjoy!
When you're planning your next Anchorage vacation, consider an Alaska rail tour from Gray Line. Our vacation packages include rail transportation to and from Anchorage, Fairbanks, and Denali.
Back to Blog